The Graduate Commons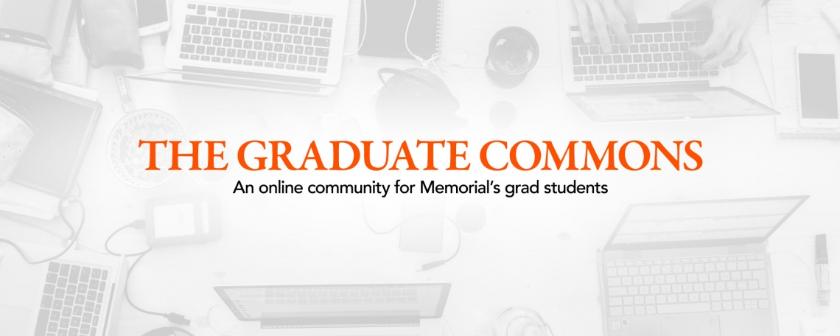 The Graduate Commons is an online community for graduate students enrolled in Memorial University of Newfoundland. It was developed by the School of Graduate Studies in collaboration with the Internationalization office, Marine Institute, and the Grenfell Campus. The Graduate Commons enables networking opportunities and offers resources for you to be successful in your degree programs. There is no need to register or sign up – you automatically have access to the Graduate Commons in Brightspace if you are admitted to and are enrolled in a graduate program at Memorial University.
Key aspects and benefits of the Graduate Commons include:
Profiles: Through the directory, graduate students are able to connect with peers in: their courses, programs, faculties/schools, and across campuses.


Discussion Forum: The discussion forum is a safe space for graduate students to ask questions, provide advice, and share knowledge and experiences with other students.


Toolboxes: The toolboxes consist of carefully curated resources that are meant to help you in all aspects of your program, including: writing, finances, wellness, and career planning.
If you have any questions or concerns about the Graduate Commons, please don't hesitate to contact SGS at sgs@mun.ca.