Welcome
Memorial's Department of Political Science has research strengths in public policy; European and international politics; and elections, campaigns and voting, particularly in Canada. The quality of our research and teaching is reflected in our programs and our students' successes.
Students who work towards a B.A. Honours or Major have the option of concentrating in Canadian Government or in Global Studies. They can also gain job experience in a work internship, pursue a Co-op degree, or spend a semester in Europe.
Graduate students can complete a research or internship focused Master's degree. Our M.A. program prepares students for both academic and professional careers. It attracts students from universities across Canada, including the universities of Victoria, Alberta, Manitoba, Western Ontario, Brock, Toronto, Laurier, Ottawa, Carleton, Concordia and all of the universities in Atlantic Canada. We have also admitted dozens of students from other parts of the world.
While many of our students go on to professional positions in the civil service, our undergraduate and graduate students regularly receive admission to leading MA and PhD programs with generous funding packages. In fact, over the last four years, 12 students from our department have been awarded prestigious Social Sciences and Humanities Research Council (SSHRC) fellowships.
(Information on this site pertains primarily to Political Science at our St. John's campus. See also Grenfell Campus information.)
Events
News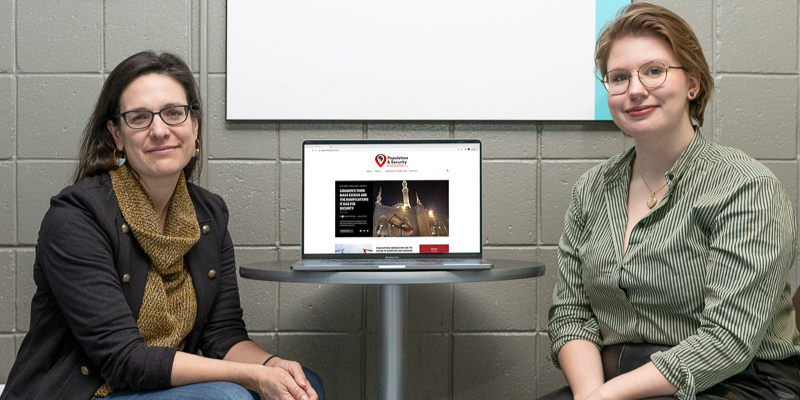 Dr. Isabelle Côté, and several students have launched an online magazine, Population and Security, to cover some of the most pressing political and security issues related to population dynamics and policies around the world. They're currently seeking student submissions. Read more in the Gazette.