Welcome
Memorial's Department of Political Science has research strengths in public policy; European and international politics; and elections, campaigns and voting, particularly in Canada. The quality of our research and teaching is reflected in our programs and our students' successes.
Students who work towards a B.A. Honours or Major have the option of concentrating in Canadian Government or in Global Studies. They can also gain job experience in a work internship, pursue a Co-op degree, or spend a semester in Europe.
Graduate students can complete a research or internship focused Master's degree. Our M.A. program prepares students for both academic and professional careers. It attracts students from universities across Canada, including the universities of Victoria, Alberta, Manitoba, Western Ontario, Brock, Toronto, Laurier, Ottawa, Carleton, Concordia and all of the universities in Atlantic Canada. We have also admitted dozens of students from other parts of the world.
While many of our students go on to professional positions in the civil service, our undergraduate and graduate students regularly receive admission to leading MA and PhD programs with generous funding packages. In fact, over the last four years, 12 students from our department have been awarded prestigious Social Sciences and Humanities Research Council (SSHRC) fellowships.
(Information on this site pertains primarily to Political Science at our St. John's campus. See also Grenfell Campus information.)
Events
News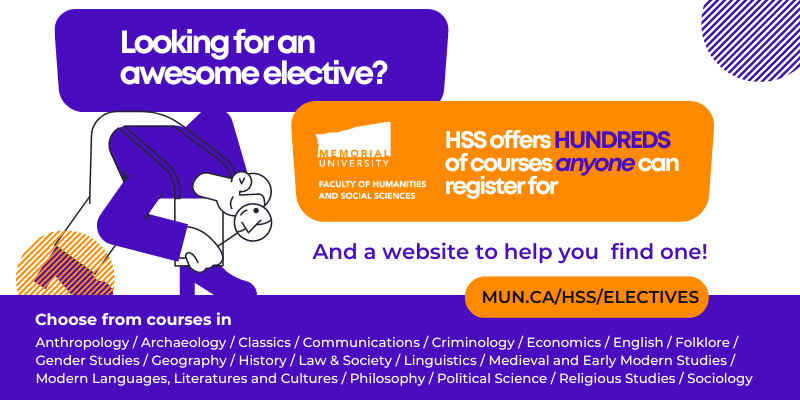 The Faculty of Humanities and Social Sciences (HSS) has hundreds of courses that have zero or one prerequisite. To make it easy for our students to find electives of interest, we have launched a searchable listing of electives that you can browse by semester and subject.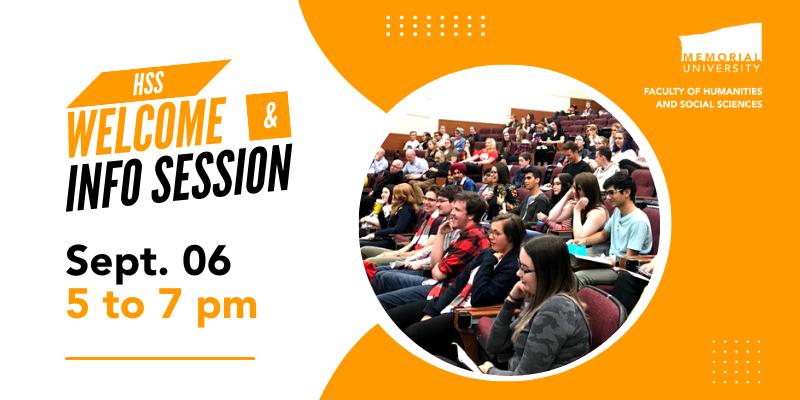 On Sept. 6, the Faculty of Humanities and Social Sciences is hosting a welcome event to help new students get started on the right track. At this interactive event, you'll hear from the Dean and Associate Dean of Curriculum and Programs, learn more about areas of study in HSS, and meet other HSS students! Register now: https://loom.ly/TTXWfYo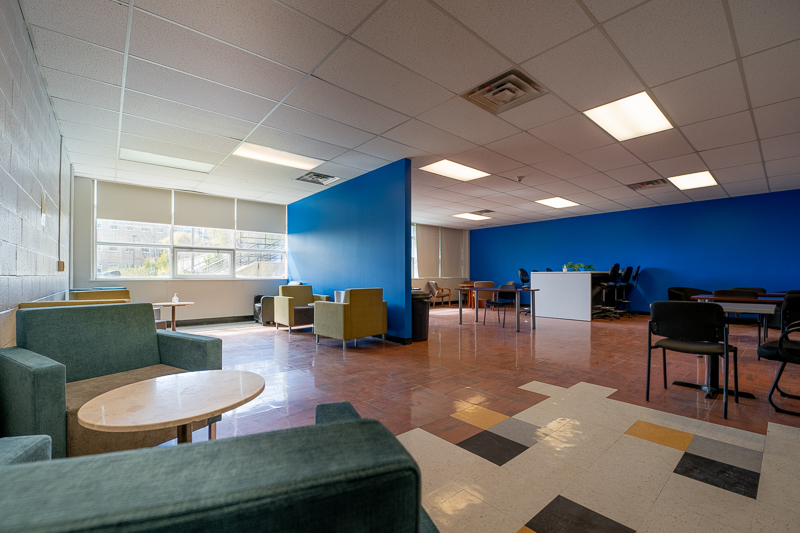 When we think of university campuses, we picture lecture halls and labs. But what about a space for that time between classes? It is equally essential to have a comfortable space to study or kick back and relax between lectures. The newly refurbished Faculty of Humanities and Social Sciences (HSS) Commons, in SN-1107, offers HSS students such a space. Check out this Gazette article on why interim Dean, Dr. Craig, wanted to rejuvenate this space for students.