Getting Started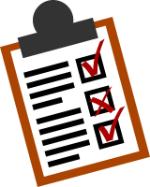 Complete your hiring paper work
Submit a completed Application for Direct Deposit Form to your academic unit. If you are an international employee a copy of your work or study permit must also be included.
Submit a completed Faculty Profile Form (included with your letter of appointment) to myhr@mun.ca or in person to AA-4023 located on the 4th floor of the Arts and Administration Building.
Get your employee ID
New employees are assigned an employee ID number by the Department of Human Resources. This number is needed to set up your email account, Campus Card and access employee services via the employee portal.
Contact the administrator in your academic unit to obtain your employee ID number. You can also get your number by contacting 864-2434.
Get your Campus Card
St. John's campus: visit the Bookstore, located in the University Centre, UC-2006, Monday to Friday 8:30 a.m. – 4:45 p.m.
Grenfell Campus: visit the Ferris Hodgett Library, Monday to Friday, 9:00 a.m. - 4:30 p.m. You must present your employee number and your letter of appointment in order to obtain the card.
Set up your @mun.ca email and connect to WiFi
Contact your academic department for a university computing account (email).
St. Johns campus: get wireless internet access by contacting Informational Technology Services (ITS) Service Desk at 864-4595 or help@mun.ca.
Grenfell Campus: set up your email and computing account and configure your wireless device by contacting Grenfell Campus Informational Technology Services (ITS) Service Desk at 639-2049 or its@grenfell.mun.ca.
Connect to your MUN Portal account including @mun.ca email
On the Employee tab of the my.mun.ca portal, per course instructors can access employment related information including pay stubs, benefits, deductions, tax information and personal contact information. Your login ID gives you access to your courses and all online services through D2L.
Go to my.mun.ca.
Select "set up account" and then "I am faculty/staff".
Follow the prompts to set up your account – you will be asked for your employee ID number, date of birth, and the last four digits of your SIN.
Review and agree to the terms.
Create a password and remember the ID you are given. This is your login ID.

If you have technical issues, contact ITS at 864-4595 or help@mun.ca. Questions regarding information on the portal can be directed to 864-2434 or myhr@mun.ca.
Activate your library access
Make a plan for parking on campus
Parking spots at the university are in high demand. When possible, please consider using alternate forms of transportation to get to campus, such as carpooling and the Metrobus system.
St. John's campus: the sale of parking permits is managed by Parking Administration in the Facilities Management Building, Room 1018.
To purchase a permit bring your vehicle registration and letter of employment with you. Indicate the building you will frequent the most for accommodation in a lot as close to the building of teaching as possible, where availability exists. Only cash or debit is accepted as payment.
Pay as you go lots (i.e. pay and display and meters) are also available at St. Augustine's Anglican Church and on the north side of campus.
If you are only on campus in the evening, temporary permits are available for purchase.
Daytime permits are also valid on campus during the evening and on weekends.
Grenfell campus: the sale of parking permits is managed by Campus Enforcement and Patrol, located in the main entrance of the Arts and Science Building, Room AS 201.
Don't forget to…