Radiation Safety at Memorial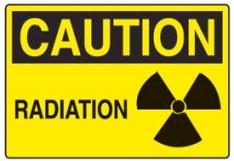 Memorial University holds a consolidated radioisotope licence issued by the Canadian Nuclear Safety Commission covering all use of radioactive materials and radiation devices on University premises and in other locations where Memorial University personnel are involved.
The Radiation Safety Control Officer (RSO) administers Memorial's Radiation Policy and Procedures on behalf of the University Radiation Safety Committee (URSC).
Anyone wishing to acquire or use radioactive materials must first obtain the committee's approval through a Radioisotope User Permit (RUP). All purchases of radioactive materials for all divisions of Memorial University are made by the RSO, and only persons with a valid permit are allowed to purchase radioactive materials.
Other services performed include:
Inspection of facilities where radioactive materials are used and stored,
monitoring of laboratory procedures that use radioactive materials,
provision of instructional programs in radiation safety,
sealed source leak testing and;
radiation dosimeters.
For information on radiation safety, please call the University Radiation Safety Control Officer at 864-8250 or e-mail at rso (at) mun.ca.
Program
If you are you having trouble accessing or completing the forms in Windows or Mac OSX? Click HERE
Radiation Safety Operating Procedures
Univeristy Radiation Safety Committee (URSC)
Radioisotope User Permit (RUP)
Radioisotope User Permit Application
Training
Radiation Safety Training (D2L)
Training Log
Forms
Radiation Laboratory Hazard Signage Template
The lab hazard sign must be printed in color.
Required to designate authority for your RUP when away from campus.
Radioisotope Laboratory Decommissioning Form
Radioisotope Inventory Usage Record
Radioisotope Worker Registration form (only v4 will be accepted)