Dr. Valerie Legge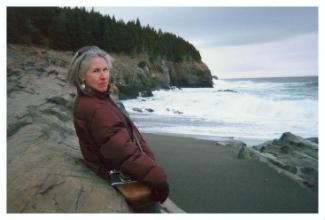 "We are not sent into this world to do anything into which we cannot put our hearts. We have certain work to do for our bread, and that is to be done strenuously, other work to do for our delight and that is to be done heartily; neither is to be done by halves or shifts, but with a will; and what is not worth this effort is not to be done at all."
John Ruskin's The Seven Lamps of Architecture
During my years of service to Memorial University of Newfoundland, I have taught a wide range and variety of courses, both graduate and undergraduate, in the Department of English, Women's Studies and the Master of Philosophy (Humanities) Programme. My main areas of research are Canada's exploration and travel literature and Canada's first wave of women writers. I have published poetry in Wascana Review, TickleAce and Land, Sea & Time (an anthology); book reviews on Newfoundland poets and novelists; and numerous essays on Canadian, American and European women writers and travelers. I regularly present my research at national and international conferences. I am currently completing a biography titled "Agnes C. Laut: 'Only a Rough Neck Woman'" based on the professional activities of one of Canada's earliest and most successful 'lady journalists.' And I am editing a collection of letters titled "Wayfaring Woman: The Selected Correspondence of Agnes C. Laut." Both books will be published by University of Alberta Press.


ACADEMIC APPOINTMENTS
2007 Full Professor (English)
2000-2001 Interim Director, Masters of Philosophy (Humanities)
2000 Associate Professor (English)
1995 Assistant Professor (English)
1991-1995 Lecturer (Humanities, English and Women's Studies)
1986-1991 Lecturer (English)
AWARDS
2008-2009 President's Award for Distinguished Teaching