Department of Electrical and Computer Engineering professor honoured by national organization
Jun 28th, 2021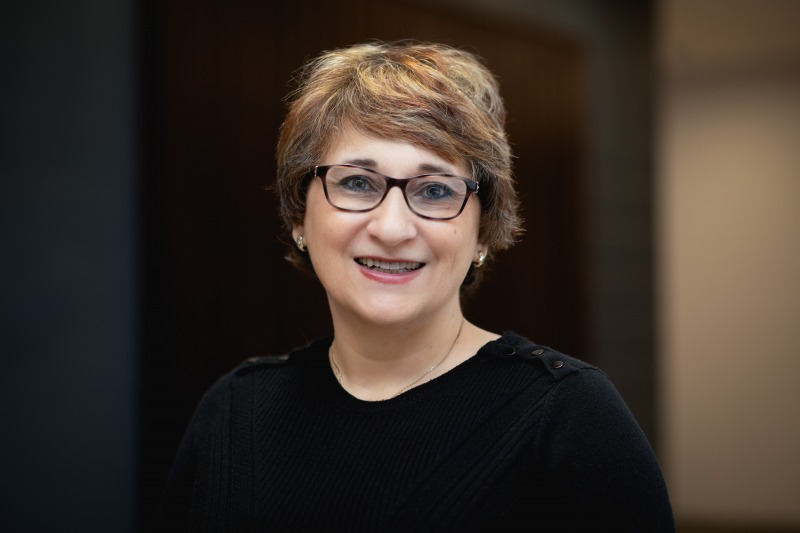 Department of Electrical and Computer Engineering professor honoured by national organization
Electrical and Computer Engineering's Dr. Octavia Dobre has been inducted into the Canadian Academy of Engineering for her distinguished achievements and career-long service and contributions to the engineering profession.
The CAE is an independent, non-profit organization established in 1987 to serve the country in matters concerning engineering.
Fellows of the academy are nominated and elected by their peers.
Dr. Dobre is the associate dean (research) in the Faculty of Engineering and Applied Science and a professor in the Department of Electrical and Computer Engineering. She is also the Research Chair in Subsea Communications.
She obtained her doctor of philosophy degree in 2000 from Politehnica University of Bucharest. She joined Memorial in 2005.
Dr. Dobre has made pioneering contributions to telecommunications research, specifically in the field of blind signal identification and enabling technologies for the fifth-generation (5G) and beyond wireless networks. Dr. Dobre's work, from machine learning to statistical signal processing-based methods has led to her international reputation as a worldwide front-runner in the telecommunications field.
As a leader of multi-million-dollar research programs, Dr. Dobre and her team have also developed high-performance algorithms for optical communications. They have established solutions for transmitting information at hundreds of Gbps in the optical transport network and her research contributions have received approx. 10,000 citations.
Dr. Dobre has held several leadership roles within the Institute of Electrical and Electronic Engineering (IEEE), including membership on the initial steering committee for the world-wide IEEE 5G Wireless Initiative and editor-in-chief of the prominent Communications Letters journal. She is the inaugural editor-in-chief of the first-ever IEEE open access journal in telecommunications, the IEEE Open Journal of the Communications Society.
Dr. Dobre is a fellow of the IEEE and a fellow of the Engineering Institute of Canada. She is also the recipient of Memorial's President's Awards for Outstanding Research, as well as the faculty's Dean's Award for Research Excellence and the Dean's Award for Excellence in Graduate Student Supervision.
"I am pleased, honoured and humbled to be recognized as a fellow of the Canadian Academy of Engineering," said Dr. Dobre. "I would like to thank those who nominated me and supported my nomination, as well as my students, postdoctoral fellows and colleagues who have contributed to the technical achievements over the past two decades.
"I would also like to thank my husband and daughter, who have always been besides me. I am grateful for all the support, without which this recognition would have not been possible. I am thrilled that Memorial University is so well represented within the 2021 class of CAE fellows and I'd like to convey my congratulations to all the newly-induced fellows."
Dr. Faisal Khan, associate dean (graduate studies), Faculty of Engineering and Applied Science and alumni Dr. Pengfei Liu and Gary Smith were also inducted.
"This recognition from the Canadian Academy of Engineering underscores a deep commitment to research excellence and service to the engineering community," said Dr. Neil Bose, vice-president (research), who was elected to the CAE last year.
"On the international stage, this year's inductees are considered leading experts in their respective fields. Their prolific work continues to raise Memorial's global profile for cutting-edge research and outstanding contributions to the engineering profession. Congratulations to Drs. Khan, Dobre, Liu and Mr. Smith on their tremendous honours."
The induction appointments were announced on June 14.