Dialogue on Knowledge and Democracy
Sep 2nd, 2015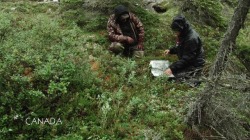 Dialogue on Knowledge and Democracy
Dialogue on Knowledge and Democracy
Presented by the Royal Society of Canada (Atlantic), CBC Ideas and Memorial University
There is pervasive and growing unease in many sectors in Canada about our institutional capacity to produce the knowledge required to sustain a healthy democracy and to provide the foundation for sound policies and practices. Such ability is essential if we are to respond to the profound local and global challenges of the 21st century. At the beginning of the 21st century, the legitimacy and complexity of careful and informed knowledge production have come into question. Furthermore, major changes are underway within and between government, universities, media and civil society in the absence of an informed discussion about what kinds of institutions, capabilities and resources will be required in Canada in the future. This gap is a fundamental problem that could jeopardize this country's democratic governance, as well as equity, sustainability and future prosperity. This Atlantic Royal Society, CBC Ideas, Memorial University Dialogue on Knowledge and Democracy will help fill this gap. Our overarching objective is to contribute to a larger and more sustained dialogue on these issues in the province and nationally over the coming months.
Tuesday, Oct. 6
7 p.m., Bruneau Centre IIC 2001 - Screening of Hands On: Women, climate, change(2014). A film profiling five women from four continents who are tackling climate change through policy, protest, educaiton and innovation. Co-sponsored by Cinema Politica St. John's.
Wednesday, Oct. 7
7 to 9 p.m., Bruneau Centre IIC 2001 - "Science and Democracy: The New Synthesis" - Keynote address by Dr. Harry Collins, Distinguished Research Professor and Director, Centre for the Study of Knowledge, Expertise and Science (KES) at Cardiff University. Presentation followed by cocktail reception.
Summary: Up to around the middle of the 20th century, it was thought that the same scientific facts could be proved to be true wherever you were brought up; if there was doubt, repeat the experiment or observation. The second half of the 20th century witnessed a revolution in our understanding of the nature of science. We found that scientific knowledge could not and did not exist in a realm of certainty isolated from society. We learned that scientific findings could and must be be influenced by social context. But does this mean we are all experts now and any claim to special expertise is in some sense anti-democratic? Dr. Collins will seek to show how to preserve and reconcile the idea of science with the idea of democracy and with a half-century of enrichment of our understanding of science and its relationship to social context.
Bio: Harry Collins is Distinguished Research Professor and Directs the Centre for the Study of Knowledge, Expertise and Science (KES) at Cardiff University. He is an elected Fellow of the British Academy and a winner of the Bernal prize for social studies of science. He has served as President of the Society for Social Studies of Science. His 18 published books cover sociology of scientific knowledge, artificial intelligence, the nature of expertise, and tacit knowledge. He is continuing his research on the sociology of gravitational wave detection, expertise, fringe science, science and democracy, technology in sport, and a new technique – the 'Imitation Game'. His latest book covers science and democracy and is called Are We All Scientific Experts Now?
Thursday, Oct. 8
12 to 1 p.m., D.F. Cook Recital Hall, School of Music - Music showcase. More info to come.
7 to 9 p.m., Bruneau Centre IIC 2001 - Keynote address by Dr. Sheila Jasanoff. More info to come.
Friday Oct. 9
9 to 5 p.m. - Workshop, Junior Common Room/Admiral's Green. NOTE: The workshop will be audio-recorded by CBC Radio Ideas for later broadcast.