Department of Sociology
The Sociology Department at Memorial University is one of the largest departments in Atlantic Canada. We specialize in creating knowledge about human behavioral and social processes and cover several core areas of specialization: Social Theory, Sociology of Culture, Criminology, Environmental Sociology, Social Inequity, Sociology of Gender, Sexuality, Health, Development, Work and Labour, Political Sociology, Maritime Sociology, and Sociology of Science and Technology.
In our teaching and research, we draw on a wide range of approaches – basic and applied, theoretical and empirical, quantitative and qualitative. We have always strived to be a publically engaged department, and our students and faculty are involved in a wide range of projects in partnership with members of the public of Newfoundland and Labrador and beyond.
Events
News
Recent sociology MA grad Kerri Claire Neil is all about challenging the status quo. From deciding to run in the 2018 Windsor Lake by-election against Ches Crosbie and Paul Antle to questioning the need for graduation gowns at convocation on Twitter (and getting "slapped down" by Kim Campbell in the process), Ms. Neil is not afraid to speak truth to power.
Read more about Kerri in this Gazette special feature on successful students.
Sociologist Dr. Nicole Power is a key member of The Healthy Professional Workers (HPW) Partnerships Initiative. This project aims to understand more about mental health in professional workers across three sectors: dentists, midwives, nurses and physicians in health care; academics and teaching in education; and accountants.
Dr. Power is focusing on the mental health of academics. Read more about her project and how you can get involved in the Gazette.
Women's roles in fishing families
Pan-Atlantic project launches website
Women in Fisheries, a study examining how women contribute to the survival of both fishing families and the fishing industry, officially launches this week. The research project is collecting data on both sides of the Atlantic - in Newfoundland and Labrador and in the UK -and intends to shed light on women's roles, identities and wellbeing.
Features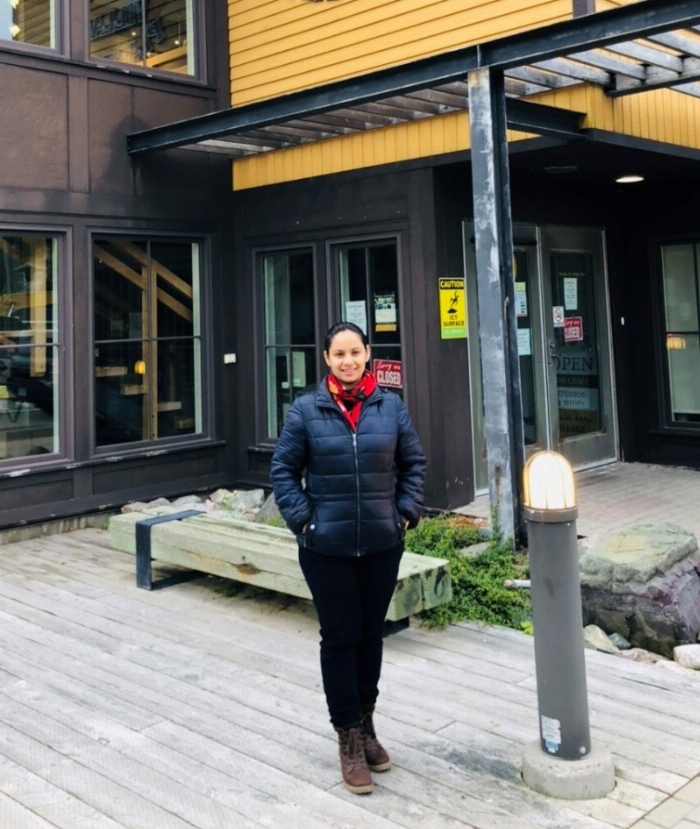 Navjotpal (Nav) Kaur is a doctoral candidate in Sociology at Memorial. She came to Memorial for her PhD from Punjab, India. Her research interests are men and masculinities, international migration, caste, deviance, and gender. Nav is an amateur photographer and a visual sociologist – she uses pictures as methodological tools for her doctoral research. A collection of her photographs was displayed at an exhibition at QEII Library from Jan 2019-Apr 2019. Some of her photographs were also published in Sociology on the Rock, the departmental newsletter of Sociology. Read more about her here.