Emera Innovation Exchange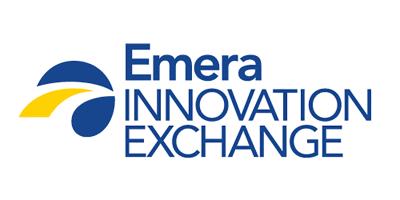 The Emera Innovation Exchange (EIX) is the public engagement and innovation space at Memorial's Signal Hill Campus. The name recognizes a significant contribution of $7M from Emera Inc., an investment that will support innovation and entrepreneurship programming in Newfoundland and Labrador.
The contribution from Emera will sustain and enhance student innovation and entrepreneurial programming through entities at Memorial University that include the Memorial Centre for Entrepreneurship, the Centre for Social Enterprise, Genesis and other innovation initiatives.
By enabling the long-term success of entrepreneurial and social enterprise programming at Memorial, Emera is also fostering economic development and social benefits for the entire region.
The EIX is comprised of the following:
Genesis- accelerates start-ups through all stages of idea development – from pre-incubation and business model development, to investor readiness.
Harris Centre- the Harris Centre of Regional Policy and Development helps diverse groups and individuals to connect with the research resources of Memorial University through teaching, research, and outreach initiatives.
Gardiner Centre- is the outreach arm of the Faculty of Business Administration, the Gardiner Centre develops and delivers a wide range of creative and engaging professional development programs that blend practical experience with expert knowledge to assist individuals and organizations in reaching their full potential.
Conference and Events Services – consists of a team of planning and logistics experts for events at the University as well as managers of convening spaces at both St. John's Campus and Signal Hill Campus.
Office of Public Engagement (OPE) – supports public engagement across Memorial University. OPE is the steward of the Public Engagement Framework, working with internal and external groups to design programs and initiatives that advance the goals and objectives of the framework.
Newfoundland Quarterly– a literary magazine published by the university focusing on articles of Newfoundland and Labrador's culture and history.
Business & Arts NL- a non-profit organization that drives economic development and fosters partnerships between Newfoundland and Labrador's business and arts communities.
Memorial University of Newfoundland Pensioners' Association - a non-profit organization that represents the interests of all retired faculty, staff and their surviving principal beneficiaries and dependants.