Catering by Red Oak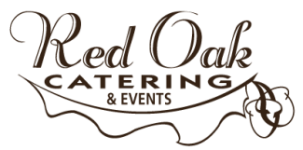 Since 1999, Red Oak Catering has been offering fantastic menu items and services that are second-to-none in the St. John's area. Red Oak's brigade of professionally trained chefs creates an amazing assortment of dishes that, while highly imaginative, are pleasing to just about every palate. Red Oak is also known for its dedicated service and wait staff, who are always making sure the last detail is perfect and all guests are enjoying themselves.
Curious? Take a look at our sample menus
EIX Daytime Menu | EIX Evening Menu
When you plan a special event at the Emera Innovation Exchange, you want everything to go as planned. Red Oak Catering, takes away the anxieties hosts often feel on the day of a big event; we supply everything from the tables and chairs, to the bartenders, tablecloths, cutlery and china. With great food and impeccable service, Red Oak provides some of the best catering St. John's has to offer. Simply relax, pull up a chair and let them treat you to what they do best!
For further information on menu selection and pricing, please email redoak@mun.ca or phone 709.864.2516