The Facts About Fracking: An Engineering Perspective
"Memorial Presents" Public Forum
Thursday, January 30, 2014, 7:00pm NST
Greenwood Inn & Suites, Corner Brook, NL
Despite the dangers posed by global warming, humanity's demand for fossil energy keeps growing. In both the developed and developing worlds, the demand keeps growing for fuel used in transportation, heating and cooling, cooking, manufacturing and other needs. Newly-discovered shale oil and shale gas deposits are lessening the developed world's dependence on petroleum from volatile geopolitical regions.
The technology of releasing oil and gas from shale deposits is known as hydraulic fracturing, or "fracking". While the economic benefits of fracking are well known, there exists much controversy over its social and environmental costs. Fracking has been blamed for poisoning the groundwater, polluting the surface water and the air around wells, siphoning scarce drinking water during the drilling process, and even causing earthquakes.
What are the facts about fracking? How does it work and what are the impacts on the earth's crust and on groundwater? What are the risks to surface water and the ambient air? Are the risks different between shale oil and shale gas? Are there mitigating factors that might make fracking safer for humans and the environment? What is the role of government in regulating fracking?
These questions and more will be addressed at a public forum featuring expert guest speakers.
---
Speakers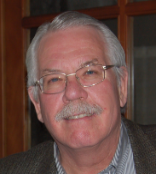 Dr. Maurice Dusseault is a professor of earth and environmental sciences at the University of Waterloo. He started teaching in Alberta in 1977 and came to Waterloo in 1982 as Professor of Geological Engineering, teaching rock mechanics, fossil fuel production methods, and related areas. He carries out research in geomechanics, oil production, and deep waste disposal. Current interests include sequestration, hydraulic fracturing, leaky wellbores, and THMC coupling issues. He publishes widely (500 full text articles) and works with industry as a professional instructor. Maurice serves on the Scientific Advisory Council of the New Brunswick Energy Institute, as science advisor to the Government of Alberta, and on the Shale Gas Environmental Impacts Panel of the Council of Canadian Academies.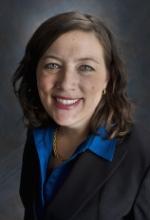 Dr. Lesley James is an assistant professor in the Faculty of Engineering and Applied Science at Memorial University. Her research interests focus on sustainable oil production by increasing oil recovery rates through enhanced oil recovery (EOR). Currently, her focus is on maximizing recovery from offshore Newfoundland and Labrador oil and gas fields. Working as the Chevron Chair in Petroleum Engineering at Memorial, Dr. James is in the process of developing a world class enhanced oil recovery laboratory, which will allow for fundamental and applied research and development in the area of enhanced and improved oil recovery.

Dr. James has worked on a Women in Engineering Task Force and has presented research on strategies to increase the participation of women in engineering and oil and gas. Dr. James regularly promotes science and engineering through work with groups such as Let's Talk Science, Shad Valley, Techsploration, Mining in Society, the Women in Science and Engineering Student Summer Employment Program (WISE-SSEP), Stiletto's to Steel Toes, the Student Society of Petroleum Engineers, and GO ENG Girl.
This event is being presented in conjunction with the Environmental Policy Institute, Grenfell Campus.
Free admission, free parking
A reception will follow
This forum will be webcast live