Moving Forward: Building Resilient Fisheries and Coastal Communities in NL
"Memorial Presents" Public Forum
Wednesday, April 16, 2014, 7:30pm NST
Innovation Hall, Bruneau Innovation Centre, Memorial University, St. John's, NL
---
Event Description
Building resilient fisheries and coastal communities for Newfoundland and Labrador's future is one of the most important challenges of our time. Our fisheries have weathered some severe storms in recent decades, especially the collapse of our ground fish stocks in the 1990s; yet, despite this, fishing communities have demonstrated tremendous resilience. Recently some industry leaders have claimed our fisheries are broken—that we need to throw out many existing policies and replace them with Individual Transferable Quotas and vertically integrated companies.
But are our fisheries really broken? Do we need to adopt radical new policies? This presentation, based upon seven years of community-engaged research in Newfoundland and Labrador and findings from other countries, will make the case that while they face their share of challenges, these communities have strengths that we can build upon.
Join us for a dynamic discussion of the strengths and vulnerabilities of our fisheries and coastal communities, and help launch an urgently needed discussion on how we can build economically, socially and ecologically resilient fisheries and coastal communities for the future.
---
Speakers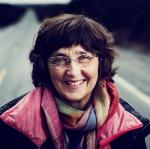 Dr. Barbara Neis is a University Research Professor in the Department of Sociology and Senior Research Associated in the SafetyNet Centre for Occupational Health and Safety Research at Memorial University. Professor Neis is also a Fellow of the Royal Society of Canada and President (2012) of the Canadian Association for Research on Work and Health. She was a Trudeau Foundation Fellow between 2006 and 2009. Professor Neis received her Ph.D. in Sociology from the University of Toronto in 1988. Her research focuses broadly on interactions between work, environment, health and communities in rural and remote contexts. She has researched many aspects of the Newfoundland and Labrador fisheries including gender and fisheries, occupational asthma to snow crab, participatory ergonomics, and fishing vessel safety. Her current research responsibilities include acting as Project Director on a 7-year Partnership grant from SSHRC entitled On the Move: Employment-Related Geographical Mobility in the Canadian co-investigator, theme co-lead and member of the Research Management Committee of the Marine, Environmental, Observation, Prediction and Response Network of Centres of Excellence, and co-chair of the Newfoundland node of the SSHRC-funded Centre for Research on Work Disability Policy.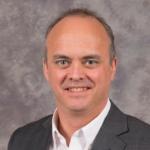 Craig Pollett was born and raised in Corner Brook and moved to St. John's to attend Memorial University.
He received his Bachelor of Commerce from Memorial University in 1991 and went on to complete his Masters in Development Economics at Dalhousie University in 1996. It was at Dalhousie that he developed a strong interest in local government. His Masters Thesis research focussed on the potential for greater involvement by local government in economic development in Newfoundland and Labrador. This research took him to all areas of the province and he gained a deep appreciation for the dedication and hard work of mayors, councillors and municipal staff.
Since 2001, Craig has been the CEO of Municipalities Newfoundland and Labrador (MNL). Craig plays a leadership role in lobbying and advocacy; membership development and services; as well as policy research and development.
Prior to his work with MNL, Craig spent more than 10 years working in economic development and policy analysis; first with the Atlantic Entrepreneurial Institute at Memorial University and then moving to the Provincial Government as a Senior Policy Analyst.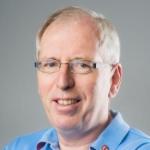 Earle McCurdy has been president of FFAW, the fisheries-based sector of CAW – one of the founding unions of Unifor with CEP – in Newfoundland and Labrador for the past 20 years. Prior to that, Earle served as secretary-treasurer of FFAW for 13 years.
He took over as president of FFAW less than a year after the federal government closed down the cod fishery on the east coast, throwing FFAW members out of work in what has been described as the biggest layoff in Canadian history, and requiring a dramatic rethinking of the fishery, the union and rural Newfoundland and Labrador.
Earle and the FFAW have been in the forefront of public policy issues such as income replacement for people thrown out of work by the cod moratorium, Employment Insurance, foreign overfishing and health and safety, as well as numerous battles with fish plant owners and the provincial government.
Elected in 1993, Earle was the longest-serving member of the CAW National Executive Board. He has also served on the executive council of the Newfoundland and Labrador Federation of Labour, the board of directors of the NL Workers' Compensation Board, and several fishery-related committees and boards at both the national and provincial level.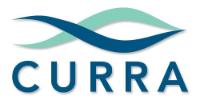 This event is being presented in conjunction with the Community - University Research for Recovery Alliance (CURRA).