Community Resiliency: Navigating Boom & Bust Cycles
"Memorial Presents" Public Forum
Monday, March 25, 2013, 7:00 pm AST/7:30pm NST
Labrador West Arts & Culture Centre, Labrador City
Poster | Program | Labrador West Regional Workshop | John Thistle's Presentation | Karen Oldford & Ken Anthony's Presentation
Resilient communities are better able to cope with the growing pains of boom times and adapt to changes during bust times. How resilient are Labrador City and Wabush compared to other mining towns? And what can be done now and into the future to ensure that when the mining slows the communities continue to thrive?
Join our expert panel to discuss community resilience in Labrador West:
Dr. John Thistle is a Research Associate with the Labrador Institute, and an Adjunct Professor in the Department of Geography at Memorial University. His teaching and research interests span economic geography, environmental history and science studies. He recently completed a book manuscript called Resettling the Range: Animals, Ecologies and Human Communities in Early British Columbia, and is currently in the process of finalizing a coauthored monograph on Canadian Energy History, and collecting archival materials for a book-length manuscript on the economic geography of twentieth century Labrador. Dr. Thistle is based in North West River.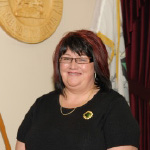 Mayor Karen Oldford has been a resident of Labrador City for over 20 years and, with her husband Glen, has raised two children, Colin and Cory. Karen is a Primary Healthcare Nurse Practitioner at the Captain William Jackman Memorial Hospital. She has been involved with the Newfoundland and Labrador Nurses Union negotiating team and has held positions on the executive from 1987 to 2005; served with the Canadian Ski Patrol for ten years; served on school councils at Labrador City Collegiate and Menihek High School; been an active volunteer over the past fifteen years with Labrador West Minor Hockey; served as Co-chair of the Labrador West Wellness Coalition from November 2005 to September 2008 and is still an active member; volunteered with the Lung Association for over ten years; served as an altar server and Lector with the Basicilica of Our Lady Parish; and is a member of the Community Advisory Panel Social Subcommittee. Karen also ran for MHA as a Liberal in the 2007 By-election and 2007 General Election in Labrador West, and currently serves as the President of the Labrador West Liberal Riding Association.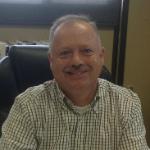 Ken Anthony was born in Corner Brook and grew up in Stephenville. He has studied Community Recreation and Recreation Administration at the College of North Atlantic in St. John's and Acadia University in Wolfville, Nova Scotia. Ken has served as the Director of Parks and Recreation for Town of Marystown, the Director of Tourism, Parks and Recreation for the Town of Happy Valley-Goose Bay, and the Director of Programs and Services for the Town of Torbay before becoming the the Chief Administrative Officer for the Town of Wabush in 2011. Ken has volunteered as the President of Recreation Newfoundland and Labrador, where he represented the board on a Provincial Government appointed committee tasked to present a report entitled, "Reaching for Diversity." Regionally, Ken has served as Chairperson for the Labrador School Board and was a Board member for the Labrador Winter Games. Locally, Ken has also served as the President of the Grand River Snowmobile Club, President of the Amaruck Golf and Sports Club and President of the Rotary Club while he resided in Happy Valley-Goose Bay.
Free admission, free parking, a reception to follow
This public forum will be webcast live.
This Memorial Presents was held in conjunction with the Harris Centre's Labrador West Regional Workshop held March 26th. Click here to learn more.