Rethinking Transportation: A Social Equity Perspective
"Memorial Presents" Public Forum
Tuesday, May 19, 2015
Holiday Inn, St. John's
Transportation is an everyday means of accessing employment, education, healthcare and other services, but what about individuals with limited access to transportation? Our expert panel will explore how our transportation system impacts the social inclusion of youth, women, immigrants, the elderly, persons living with disabilities, and those in lower income brackets.
Presenters:
Dr. Susan Hanson holds the title of Distinguished University Professor Emerita within the School of Geography at Clark University in Worcester, Massachusetts. Susan is a urban geographer with interests in transportation, gender and economy, local labour markets, and sustainability. Her research has examined the relationship between the urban built environment and people's everyday mobility; within this context, questions of access to opportunity, and how gender affects access, have been paramount. Her publications include The Geography of Urban Transportation and numerous journal articles and book chapters. She currently serves as Division Chair of the Transportation Research Board of the National Research Council and is an elected member of the National Academy of Sciences as well as the American Academy of Arts and Sciences. Her B.A. is from Middlebury College, and before earning the M.S. and PhD at Northwestern University, she was a Peace Corps Volunteer in Kenya.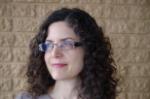 Dr. Sharon Roseman is a professor in the Department of Anthropology and Academic Editor at ISER Books, Institute of Social and Economic Research through the Faculty of Arts at Memorial University. Sharon is a cultural anthropologist who is interested in people's everyday experiences of transportation options and the impacts of the choices they have on their access to employment, education and training, health and other basic services, leisure activities, and the management of their home lives. She has done research in Newfoundland and Spain on work, gender, migration, rural commuting, urban pedestrianism, tourism, community engagement, and 'new ruralities'. Dr. Roseman currently sits on the Executive Committee for the On the Move Partnership, a multi-institutional research project examining employment-related geographical mobility in the Canadian context (www.onthemovepartnership.ca). She has published five books and numerous articles and book chapters, including The Tourism Imaginary and Pilgrimages to the Edges of the World (2015).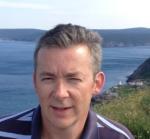 Kerry Murray is the Director of Economic and Social Policy with the Newfoundland and Labrador Federation of Labour. A graduate of Memorial University and University of Waterloo, his work with the NLFL involves all aspects of economic and social policy research, overseeing communications, and the famous "other related duties." Kerry, whose previous career was in community economic development, is an active volunteer and sits on several community based boards including the Provincial Council of the Rural Secretariat, the Avalon Regional Council, the Community Coalition for Mental Health and the Governor General's Canadian Leadership Conference. He splits his time between the outport community of Long Harbour and the capital city.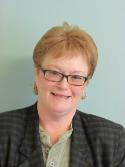 Kathy Hawkins is the Manager of the Employer Supports and Services Program of the Independent Living Resource Centre. In this capacity she advises employers and businesses on all facets of creating inclusive work environments for employees with disabilities including recruitment & hiring, inclusive policy development, accessibility reviews of physical locations & company websites, reasonable adjustments & employee accommodations, and staff training & professional development. Kathy also provides community education throughout the province on a myriad of systemic barriers that impact on the lives of people with disabilities including accessible public transportation, education, housing and community independence. In September 2013, Kathy became the first hearing person to join the Board of Directors for the NL Association of the Deaf and is passionate about increasing communication access for Deaf citizens within the province. As the former National Coordinator of the DisAbled Women's Network of Canada she has gained a broad national perspective of barriers faced by people with disabilities in Canada and works diligently to reduce these barriers and promote full inclusion for everyone.