Teacher Education in Canada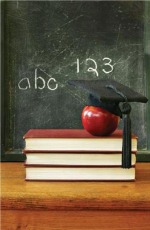 Teacher Education in Canada: The Issues and the Challenges
Wednesday, October 14, 2009 7:30pm
Sheraton Hotel, St. John's, NL
To watch the video recording of this session, click here
View the poster and the program for this session
Exploring the Canadian perspective of teacher education was:
Dr. Robert Crocker, Professor Emeritus, Faculty of Education, Memorial University and President of Atlantic Evaluation and Research Consultants.

Dr. Clare Kosnik, Associate Professor and Head of the Centre for Teacher Education and Development, OISE, University of Toronto.

Dr. Bruce Sheppard, Professor, Faculty of Education, Memorial University of Newfoundland
This event was part of the Edge Conference : Inspiration and Innovation in Teaching and Teacher Education, an international conference organized by Memorial University's Faculty of Education. For more information, click here.
---

If you wish to suggest a topic and/or a speaker for a "Memorial Presents", please click here.