Are the Places We Work, Live, and Play Making Us Sick?
"Memorial Presents" Public Forum
Monday, October 28, 2013, 7:30 p.m. NST
Innovation Hall, Bruneau Centre for Innovation and Research, St. John's Campus, Memorial University
Smart phone or tablet friendly video
Event description
Chronic disease, like heart disease and diabetes, is now the leading cause of death globally. Despite being mostly preventable, the incidence of chronic disease is on the rise. We know that lifestyle choices like healthy eating, being active and not smoking play an important role in preventing chronic disease. But … it isn't easy to change behavior and it's often more than personal choice that makes healthy living possible.
Now there is an increasing body of evidence that shows that the places where we live, study, work and play—our built environments—have a significant impact on our health. The design of our homes, schools, offices, towns and public spaces can make us sick, or make us well.
Join us for a discussion about how our built environments can support healthy choices, or hinder them. We will discuss how architecture and urban design can influence our levels of physical activity, our access to healthy foods and how we connect socially. Can we find architectural or design innovations that could help us leave our cars at home? Could better designed neighborhoods help us reduce the ballooning costs of healthcare? And how can communities in Newfoundland and Labrador improve their built environments so that they support healthy choices, improve the natural environment and benefit the economy?
---
Panelists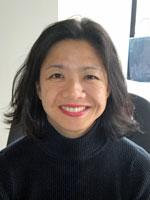 Dr. Karen Lee is the Senior Advisor to the Built Environment & Healthy Housing Program at the New York City Department of Health and Mental Hygiene, and Adjunct Professor at the schools of Public Health at the University of Toronto and the University of Alberta. Dr. Lee has been the lead for the NYC Health Dept in its work with 12 city agencies including the NYC Departments of Design & Construction, Transportation, and City Planning, and non-government partners, in the development of the award-winning Active Design Guidelines (www.nyc.gov/adg), published in January 2010. She and her staff at the NYC Health Dept work with the American Institute Architects New York Chapter to organize the annual Fit City conferences since 2006. Since the publication of the Active Design Guidelines, Dr. Lee's team has developed trainings on Active Design, and has worked with city agencies and private sector partners on developing and implementing Active Design policies and practices in NYC and 15 other U.S. cities. Dr. Lee is also co-author on the recently released publications Active Design Supplement: Promoting Safety, and Active Design: Affordable Designs for Affordable Housing presenting low-cost and cost-neutral Active Design strategies to address the epidemics of obesity and related chronic diseases. Dr. Lee also currently consults to and advises cities and organizations in Canada, Australia, Asia and Europe as well as the World Health Organization on issues related to the built environment and chronic diseases. Before coming to NYC, Dr. Lee was with the Epidemic Intelligence Service at the US Centers for Disease Control and Prevention (CDC) where she worked in the Division of Nutrition, Physical Activity and Obesity at the National Center for Chronic Disease Prevention and Health Promotion.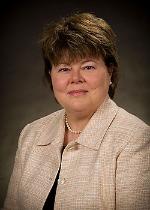 Dr. Catherine Donovan is an Associate Professor of Public Health, Faculty of Medicine, Memorial University of Newfoundland and a Clinical Associate Medical Officer for Eastern Region in Newfoundland & Labrador. She has worked in general practice in Canada, in primary care in South Sudan and has practiced as a Medical Officer of Health in BC and NL. She chairs the Provincial Wellness Advisory Council in Newfoundland and Labrador, is on the Steering Committee of the Chronic Disease Prevention Alliance of Canada and on the Prevention Policy Steering Committee for the Canadian Partnership Against Cancer. Dr. Donovan also is on the Advisory Board of the National Collaborating Centre on Environmental Health. Her research and practice focus has included health promotion, heart health, youth risk and resiliency, HIV prevention and most recently she has been working on age friendly communities. Dr. Donovan has received the CPHA Jansen-Ortho award for Advancing the State of the Art of Public Health and the Queen's Jubilee Medal for her contribution to the Promotion of Heart Health.
---
Brought to you by: