Pushing Back From the Edge: Education in Difficult Times
"Memorial Presents" Public Forum
Wednesday, August 21, 2013, 7:30pm NST
Innovation Hall, Bruneau Centre for Innovation, Memorial University
"Violence is a message that needs to be understood." –Jean Vanier
Bullying—a very fraught term itself—is not a problem restricted to children or youth, nor is it their invention. This culture of violence is something they inherit from adults.
It is something that permeates our personal relationships and our entertainment. It is found in our leisure activities and on our roads. It lives in homes, in prisons, in schools and hospital and eldercare homes. It is played out by day in the House of Assembly and by night in George Street bars.
The consequences of this—disconnection and hopelessness, loneliness and despair—impact everyone, but are borne disproportionately by young people—young people whose voices are often ignored or not heard by the very institutions designed to serve them, particularly schools.
Creating more caring, safe, peaceful and just schools is part of a larger project to create a more caring, safe, peaceful and just society. A project that begins, as Jean Vanier prompted, with working to understand where violence comes from and what it means.
Join our expert panel for a discussion of how we might begin to understand the source and meaning of the culture of violence we live in and how we might start to build more caring, safe, peaceful and just schools and societies.
---
Panelists: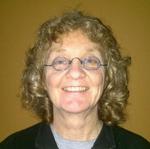 Dr. Ursula Kelly is an educator whose broad-based research on culture, place, difference, and identity is consistently framed within the context of her home province and the hopes and challenges that have emerged from its complex history. Her teaching, scholarship, and research, which are located within the broad areas of cultural studies and critical educational theory, are underscored by an ethic of justice, care, and mutuality. She is committed to a vision of education that positions schools as stewards of hope within a re-imagined realm of the possible. In 2006, in recognition of her teaching, and the research and scholarly writing associated with it, Memorial University presented her with the President's Award for Distinguished Teaching.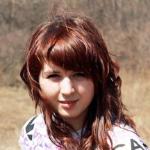 Mikaela Clark-Gardner is a grade 12 student at Prince of Wales Collegiate in St. John's. Passionate about connecting the arts and social justice, she is actively engaged in theatre, film, art and social justice issues. Mikaela is involved in various leadership groups that create opportunities for youth to make a difference in our schools and community. Some of these groups include the PWC Student Council, the Mayors Advisory Committee for Youth, and RADHOC (MUN youth social justice (group). Mikaela is currently working this summer as a lifeguard at the Aquarena. She loves nature, travel, music and her cat, Kaeya.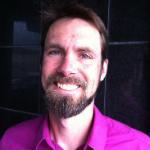 Scott Morton-Ninomiya has worked in many aspects of social justice: refugee advocacy, housing and restorative justice. He came to Newfoundland and Labrador in 2002 to build local restorative justice capacity, heading an NGO, organizing provincial conferences and managing a program in the Department of Justice. Currently, Scott is the City of St. John's Affordable Housing Coordinator and volunteer
with Happy City, a grassroots group dedicated to engagement in civic issues. Scott lives with his partner Melody in St. John's with their three children: Maya (12), Aidan (10) and Bertha (8). In his spare time Scott enjoys distance running, hiking and choral singing and has recently began exploring sea kayaking.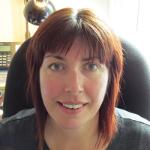 Angela Crockwell is the Executive Director
for Thrive, a position she has held since 2001. She is a graduate of Acadia University, and has over 20 years' experience working in the not-for-profit sector. Angela works from a strengths based perspective, and brings a community development and social justice lens to her work. She is most happy developing supports and services for youth who are often marginalized within mainstream society.
Free admission, free parking in Lot 15B (next to School of Music - Map), a reception to follow.
This public forum will be webcast live.
This Memorial Presents was held in conjunction with the 2013 At the EDGE: Creating Direction for Peace and Justice conference is intended for anyone who is involved in educating and working with youth and believes in creating socially just communities that positively impact our youth.