News
In the middle of the Chemistry and Physics building, there sits a courtyard. Albeit no longer accessible, the courtyard originally only had three sides which created a breezeway (an architectural feature that allows the passage of a breeze between structures). Memorial University's Student Union (MUNSU) would hold barbecues and student events in that breezeway, and when the building structure later changed shape, the name went to the bar at the Thompson Student Centre and now to its current location on the first floor of Memorial's Smallwood (University) Centre.
The Senior and Junior Common rooms at R. Gushue Hall in Paton College on St. John's campus have been transformed into a bright, modern dining and socializing area. The official opening celebration was recently held.
Behind the scenes, Facilities Management plans and coordinates with stakeholders to bring a project such as this to fruition. Work on the area began in March 2021.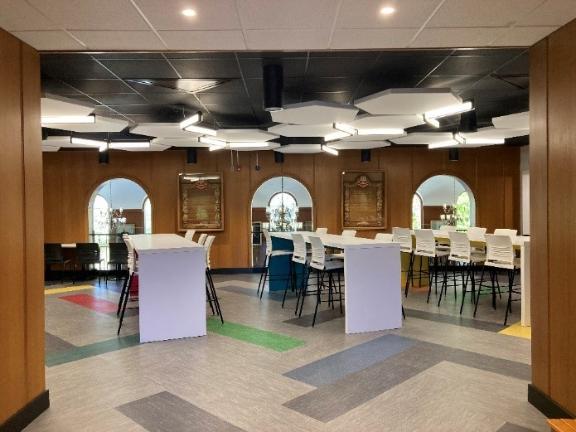 Photo Credit: Gina Myrick, Facilities Management