Campus cleanup a success
May 9th, 2022
Starting at 9 a.m., employee's set out in different directions to clean up the campus after the winter thaw. Some picked up litter, while others weeded flower beds, pruned trees and raked leaves. Grounds Supervisor, Greg Vardy, noted that just over 300 bags were used in the cleanup.
The day was an initiative of Memorial's Beautification Committee and is just one of several projects rolling out. One of which is a call for artists for a proposed wall mural, as well as a proposed street art wall pilot. The committee was established by Dr. Vianne Timmons in 2020 as way to help enhance the university's physical spaces.
Thanks go out to all Facilities Management employees who took time to participate as well as to the rest of the university community for making this inaugural event a fantastic success. For more information and photos from the event, check out the Gazette.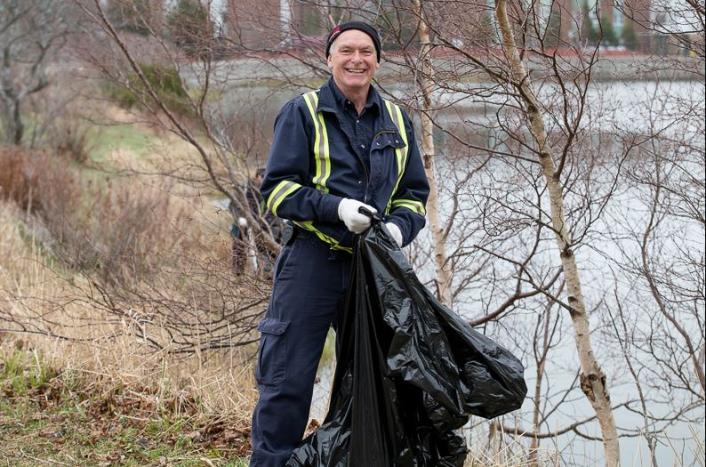 Facilitites Management Electrical Shop employee Dave Sutton cleaning up Burton's Pond. Photo Credit: Rich Blenkinsopp, MUN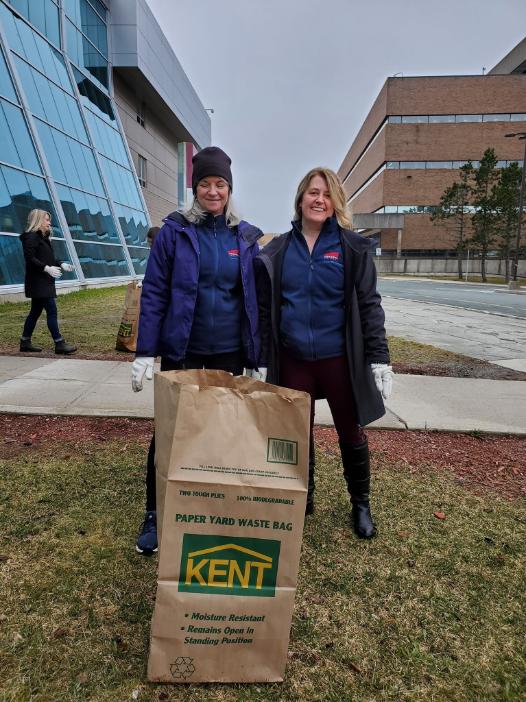 FM Administrative employees Susan Lane and Marlyce Pool start thier day at Memorial's first campus-wide cleanup. Photo Credit: Memorial University