Animal Resource Centre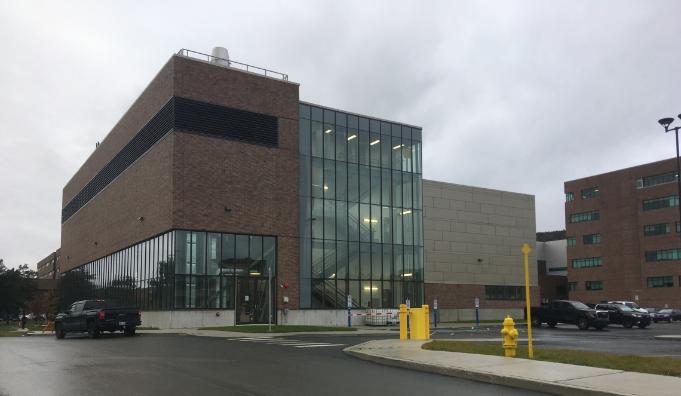 Construction on the Animal Resource Centre (ARC), a research and teaching facility, began in the fall of 2017. The facility is substantially complete and will open in 2022.
Memorial's researchers have contributed to many recent discoveries, including those related to retinal disease and blindness, infectious diseases, neonatal nutrition, and cancer.
ARC's state-of-the-art facilities will support these areas as well as other medical and graduate research, including psychology, biology, and biochemistry and the development of highly qualified professional medical residents and graduate students skilled in emergency, trauma, and surgical procedures.
ARC's construction has been high on Memorial's infrastructure priorities and is a much-needed replacement for two of the university's current animal research care facilities. The new facility is critical to ensure Memorial sustains viable biomedical research activities and the certification of degree programs at Memorial.
ARC will provide Memorial's scholars with the environment to conduct research and it will place the university at a world-class competitive level.
In addition to the new Animal Resource Centre providing modern facilities and equipment, it also offers the benefits of co-location of health sciences and biomedical science researchers to enhance research excellence, interdisciplinary and inter-sectorial collaboration, and innovation. It will be a core facility for research and teaching faculty and students in medicine, science, pharmacy, and nursing.