See It? Report it!
Sep 1st, 2017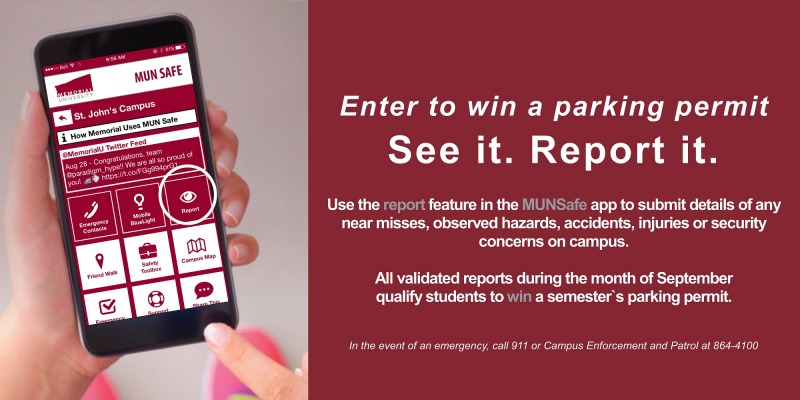 See It? Report it!
If you see it, report it.
We all have a responsibility for maintaining a safe and healthy campus. If you experience a near miss, accident or injury, observe a hazard, or have a security concern, please use the Report feature in the MUN Safe app to submit the details.
How to report
Download the MUN Safe app from the Google Play or Apple Store. Once downloaded, locate the "Report" feature on the home screen.
In the event of an emergency, call 911 or Campus Enforcement and Patrol at 864-4100.
Use caution
We also want to remind all students to remain alert while moving around campus. There are significant construction projects underway including at the Core Science Facility site and vehicular traffic has increased as the fall semester starts. For personal safety, pedestrians in the area are encouraged to use crosswalks, pedways, proper foot paths and tunnels. Drivers should also stay alert, watch for pedestrians and respect the directions of on duty flag persons.