Memorial University Team wins the EAGE Laurie Dake challenge
Jun 12th, 2018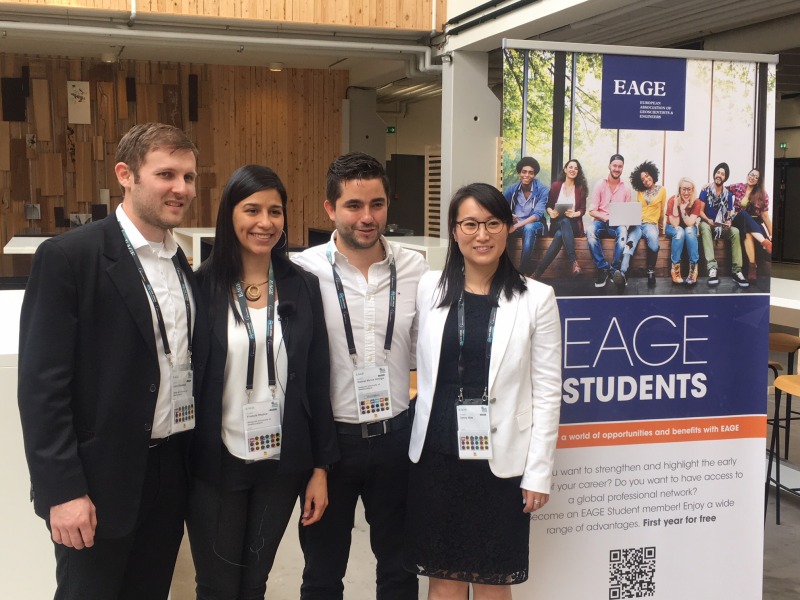 Memorial University Team wins the EAGE Laurie Dake challenge
Congratulations to Larry Sandoval (Geophysics), Francis Mujica (Petrophysics), Daniel Sivira (Geology), and Jenny Kim (Reservoir Engineering) who have won the final round of the EAGE Laurie Dake in Copenhagen on June 10th, 2018. This was the first time that a Memorial University team has qualified for the finals in this competition.
The Laurie Dake Challenge is a fully integrated evaluation and development task hosted by the European Association of Geoscientists and Engineers (EAGE) since 2011. Every year, teams from EAGE student chapters around the world compete for a grand prize and the recognition provided by EAGE and the data set sponsors. The Laurie Dake challenge promotes cross-disciplinary geoscience and engineering integration within universities. Each participating university is required to analyze a dataset to define new exploration opportunities and propose a field development plan based on the sponsored dataset. This year, the dataset is sponsored by Maersk Oil (recently acquired by Total).
The team received three travel grants to attend the 80th EAGE Conference & Exhibition (held in Copenhagen, Denmark from 11-14 June 2018) where they competed with seven other finalist teams and presented their fully integrated evaluation and development plan to an expert jury. Well done!