Faculty of Science releases strategic plan
Jan 9th, 2012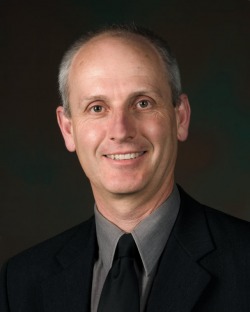 Faculty of Science releases strategic plan
The Faculty of Science has just approved a new strategic plan. The document was approved at a Faculty Council meeting on Dec. 21.
The purpose of the plan is to provide guidance to the Faculty of Science for the next decade and anticipate and plan for research, teaching and service in the ever-changing environment within Memorial University and the Province of Newfoundland and Labrador, says Mark Abrahams, dean of science.
"Ultimately the plan is about determining where we as a Faculty of Science want to go, and then identifying the steps that we need to take to get there based upon the opportunities and challenges we will likely confront," he said.
Those challenges include changes in the focus of Memorial as a whole to a more research-intensive university as well as increased competition for research funding.
In the plan, the Faculty of Science predicts graduate student numbers will increase while undergraduate numbers will remain stable but become more ethnically diverse and distance courses will also continue to grow. However, its largest challenges are expected to stem from issues with infrastructure, but the faculty is optimistic that with a revitalized provincial economy, significant new construction will likely occur within the next 10 years.
Research goals outlined in the plan include supporting and promoting research excellence in established areas and emerging opportunities while encouraging faculty to pursue individual research interests. It will also seek to attract and retain world-class faculty, students, post-doctoral fellows and staff while fostering an intellectual environment conducive to research excellence, training and mentoring. Another goal is providing the infrastructure and services needed to support graduate and undergraduate students, research, networking and collaborations.
A number of teaching goals have also been identified. They include providing students with the highest quality of instruction by giving faculty members the means to improve and enhance their teaching. Graduate students will also receive opportunities for developing their teaching skills, while undergraduate students will be involved in the research environment and be encouraged to present their findings at conferences.
Teaching excellence will be recognized and an appropriate infrastructure for contemporary learning and modern research will also be maintained.
With respect to engagement, the faculty has pledged to better engage with the community to make its contributions to society and to the success of the province clear while making a strong connection with alumni, establishing a national profile, which distinguishes it from other faculties of science in Canada, and being proactive by having a presence in a variety of media.
In addition, faculty members will be encouraged to become more engaged with media and students will be encouraged to participate in national and international competitions, to both inform themselves and others of the strengths of their programs.
The strategic plan will be revisited annually and can be found at http://www.mun.ca/science/faculty_staff/Strategic_Plan.pdf. It is expected the Faculty of Science will review this document annually and revise it as necessary.