Honing skills: Work placements help PhD student gain diverse business, research capabilities
Mar 5th, 2021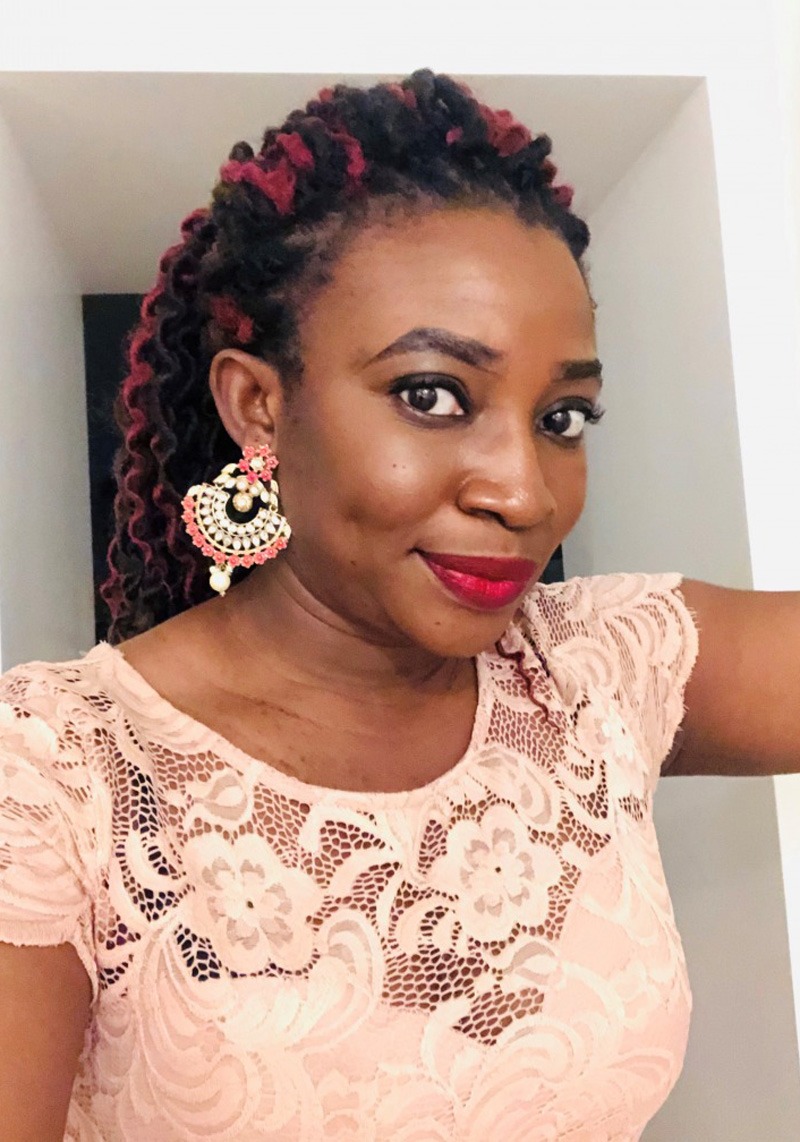 Honing skills: Work placements help PhD student gain diverse business, research capabilities
Part-time job opportunities can be a rewarding experience for students, one that opens many doors for opportunity and growth.
Modeline Longjohn, a PhD candidate in the department of biochemistry at Memorial University, is one example of this. She has undertaken a number of work placements through the Centre for Social Enterprise that have helped her gain the skills to start her own business.
Ms. Longjohn applied for her first social enterprise work placement in Winter 2018. She worked with the East Coast Trail Association as a research assistant helping to study the potential impacts of non-hiker usage on hiking trails.
In Fall 2019, Ms. Longjohn was offered a part-time social enterprise placement with George Street United Church (GSUC) to help develop data collection methods and conduct a market analysis of its proposed social enterprise initiatives. There, she worked alongside a student in the master of business administration (MBA) program, where they collaborated and used their skillsets to learn from one another.
Both students were then offered an extension for the following winter 2020 semester to continue their investigation into the sustainability of the GSUC's strategic plan.
After gaining research and market analysis experience through her first two placements, Ms. Longjohn was then offered a marketing position during the summer of 2020 with the Environmental Education Commission (EEC). The EEC operates the Brother Brennan Environmental Education Centre, which is being renamed the Environmental Education Centre at Echo Pond.
She helped develop a marketing plan that included creating content for a new website, identifying target markets and more.
Ms. Longjohn then began another work placement where she helped develop a business plan for L'Arche Avalon. Again, she worked alongside an MBA student, creating another multidisciplinary placement.
Currently, Ms. Longjohn is back with the GSUC as a partnership development co-ordinator. She's working to build a new partnership between GSUC and a well-known Canadian non-profit that can help with medical emergencies created by the Covid-19 pandemic in Newfoundland and Labrador.
"Personally, I have grown through meaningful relationships arising from the mentorships I have received during my placements. These mentorships have taught me a lot about working with or without supervision," said Ms. Longjohn.
Professionally, she says she has "gained project management experience and with preparing business documents such as lean canvas, 10-pager and full-length business plans. I have also honed my research skills, from the planning to the execution and final presentation of the gathered research findings."
Ms. Longjohn's PhD research is focused on immunology and cancer, and she's exploring how genetic-material-carrying extracellular vesicles can improve detection of pediatric B cell acute leukemia.
She's interested in developing her own business and says that these social enterprise placements are helping her get started.
"With the experiences I have garnered through these placements, I am slowly working towards setting up my own business, a health-tech business called Havanah Health.
I would definitely recommend the placements to other students. It is an opportunity to learn from a different and practical perspective. Also, the skills are totally transferrable."
To learn more about Ms. Longjohn click here.