Meaghan Whelan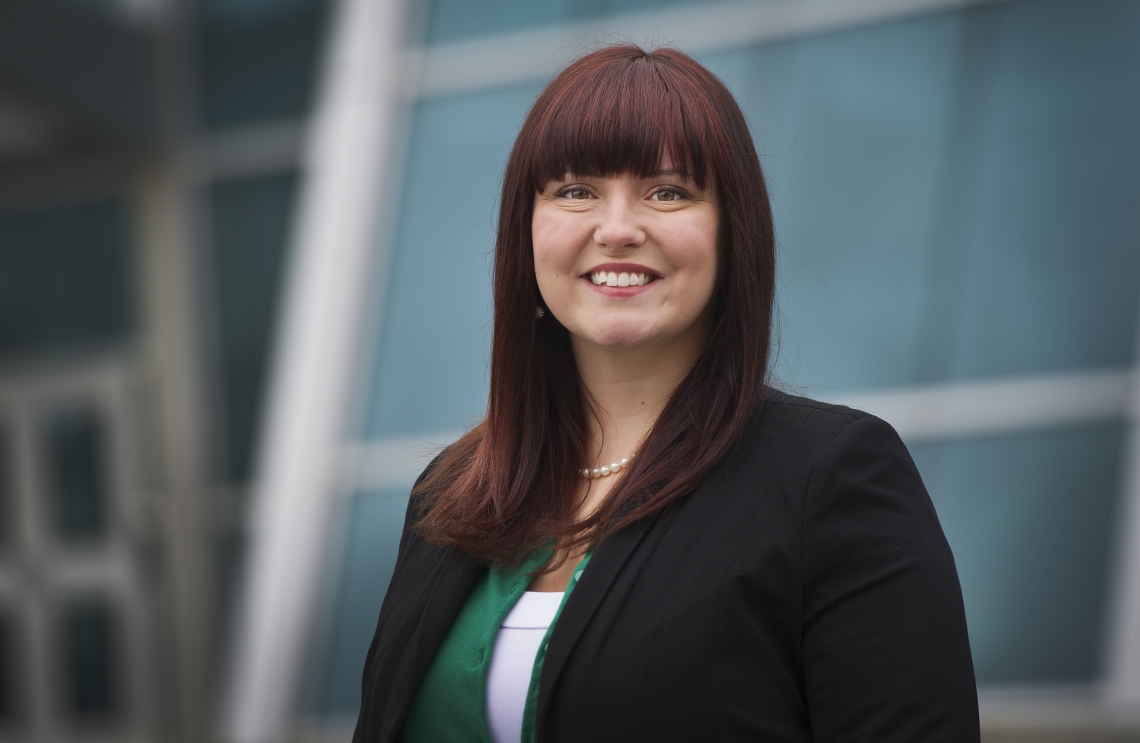 Manager, Digital Communications and Content Management
As manager of digital communications at Memorial, I help our university tell its story online and navigate the ever-changing world of social media.
My story began in Harbour Grace, N.L. A high school internship with the local radio station, CHVO, turned into my first real job. After school and throughout the summer, I applied my new skills to radio production, on-air announcing and emceeing community events all around Conception Bay North – including a memorable go at calling pig races at a fall fair.
I earned a bachelor of public relations (co-op) degree from Mount Saint Vincent University in 2005. I particularly enjoyed a semester working with the Atlantic Provinces Council on the Sciences (now Science Atlantic). That job introduced me to science communications and ignited a spark for telling the story of higher education.
In 2006 I began my career at Memorial. Beginning with a research group in the Faculty of Medicine, I then worked for the Faculty of Business Administration, followed by the Office of the Vice-President (Research). During my time with the VPR, I led the transition of the 2013 annual research report from print to online–the first major university publication to go digital. At the same time, I completed my master of business administration degree from Memorial. My MBA helped me refine my strategic perspective: linking creative communications initiatives with organizational strategy to meet our audiences' needs.
I joined the central Marketing & Communications team in 2014. One of my first projects was to transition the Gazette, Memorial's newspaper of record, to a solely online publication. This move significantly decreased our costs while allowing us to better tell the story of Memorial.
Increasingly, we use social media to stay connected with the people that matter to Memorial. I help manage our institutional Facebook, Twitter and LinkedIn accounts and collaborate with others throughout the university on all things social.
You'll find me in room 1024 of the Arts and Administration building or on social media, keeping you up-to-date with the latest news from Memorial (including early morning storm closures).
Contact me about:
Social media strategy and management
The Gazette and digital communications
Emergency communications and issues management support