Erin Manning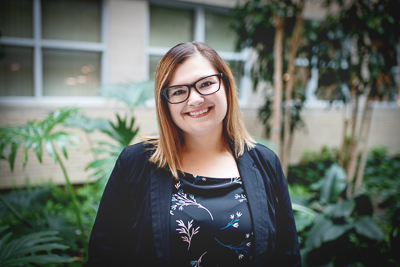 Manager, Finance and Administration
You say "Type A" like it's a bad thing…
I have been inquisitive, persistent, and detail oriented since childhood – I was the kid who asked, "Why?" over and over and over. That, I'm afraid, has not changed.
While my high school dreams of becoming a marine biologist didn't work out, I did earn a Bachelor of Commerce (Co-operative) from Memorial in 2005. I took my passion for spreadsheets and my newly minted degree outside of the university environment for five years, working in fields as diverse as health research, fundraising, and economic development.
I returned to Memorial in 2010 and have worked to hone my financial and administrative skills within the university environment, working in both grant-funded (Atlantic Canada New Venture Gateway) and academic units (School of Social Work, Department of Computer Science). I joined the Marketing & Communications team as Manager, Finance and Administration in June 2019. I work to keep our operations in-line with the fiscal realities of the university, while still ensuring we are able meet our core goals and mandate. I aim to be the voice of sober second-thought in a wonderfully diverse and creative environment and look at things through a pragmatist's lens.
When I'm not staring at a spreadsheet or hunting for those miscalculated pennies, I'm an active volunteer – sitting on the Board of Directors for the United Way of Newfoundland & Labrador, volunteering with the St. John Ambulance Therapy Dog Program, and fostering animals for both Beagle Paws and the SPCA St. John's. I'm also keen on keeping my nose in a book, recently trading my beloved trashy novels for textbooks, to pursue a Bachelor of Arts (Political Science) in my spare time --- just because it's fun.
Contact me about:
Financial and administrative management
Human resources
Operations and budgeting