Graduate Application Guidelines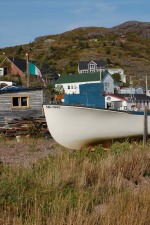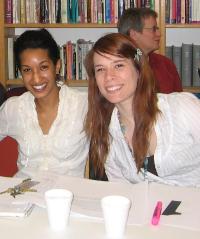 How to Submit a Strong Application
This webpage is intended to assist you to submit an application that highlights your academic strengths and abilities. We hope that you find these recommendations useful.
Admission to the program is competitive and adherence to these guidelines, while strongly advised, does not guarantee an offer of admission.
1. All applications to the Master of Gender Studies program must be made through the on-line application form available at the School of Graduate Studies website. All questions about the application form and required application materials (i.e., transcripts, letters of reference, sample of academic writing, etc.) should be addressed to the School of Graduate Studies.
All application materials must be sent directly to the School of Graduate Studies; do not send applications or application materials to the Department of Gender Studies.
You are welcome to contact the Head, Department of Gender Studies, or the Graduate Coordinator regarding specific questions that you have about the Master of Gender Studies program.
2. Read the application form carefully and be sure to complete all of the required areas. All additional application materials should be submitted by the application deadline.
Your application will not be considered until it is complete and all required application materials are received.
3. Pay close attention to the 15 January deadline. This requires that you request official university transcripts and letters of reference well in advance of this date.
4. Be specific in the statement about why you want to undertake a Master of Gender Studies degree and why you have applied to Memorial University. Specifically, we want to know how your proposed research will benefit from the research expertise in the Department of Gender Studies, and/or from the program routes (i.e., thesis, project or internship) available in the Master of Gender Studies program.
It is not necessary to identify potential supervisors in the Master of Gender Studies application; however, it is strongly recommended that you familiarize yourself with faculty members and their research areas and demonstrate this familiarity in your research statement.
5. Preference is given to applicants who are able to demonstrate an academic background in the area of Women's and/or Gender Studies. If you degree is in an area, or areas, other than Women's and/or Gender Studies, discuss your preparation to study, at the graduate level, in this area.
6. Submit official copies of all undergraduate transcripts.
If there are anomalies in your grades (e.g., inconsistent grades, withdrawal from courses, etc.), you are advised to include a brief explanation of these anomalies. Admission offers (even in circumstances where funding is not requested) will only be made to applicants who have maintained excellent grades.
7. Carefully select referees who can provide strong letters of reference to support your application. Referees should normally hold full-time academic appointments. Character references, such as those from employers, clergy and others in non-academic positions and those who comment on personality traits, are inappropriate for application to graduate school.
Referees providing letters of reference should be advised to complete all aspects of the required form. They must complete the ranking chart on the front of the form, and the letter of reference on the back of the form. A separate letter of recommendation can also be attached to this form; normally, it should be on university letterhead.
Request that your referees remark specifically about your academic abilities and your readiness to undertake academic work at the graduate level. Detailed letters of support are generally more advantageous than brief letters that have few specific details.
8. Include a sample of your written work. Be sure that it is a clean copy and that it does not contain written comments and/or a grade.
You are advised to choose a piece of academic writing that reflects your abilities to conduct research and/or complete a project or internship in the area of Women's and/or Gender Studies.
9. Proofread your application carefully. Strong aplications have clearly expressed ideas, few or no errors and highlight the overall strengths of the applicant.
If you are not admitted to the Master of Gender Studies program, you are encouraged to revise your application and submit it the next year. We do not hold applications for consideration in subsequent years.
Applications are ranked relative to the total pool of applications received. Offers of admission will be made to the top applicants only.