Department of Gender Studies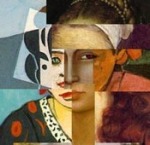 Welcome to the Department of Gender Studies at Memorial University!
We are an expanding department in the Faculty of Humanities and Social Sciences with faculty research and teaching interests in citizenship and human rights, reproductive rights, Irish studies, auto/biography and life writing, feminist theory, the body, environmental and Aboriginal studies, and postcolonial theory.
---
STATEMENT OF SOLIDARITY FROM THE DEPARTMENT OF GENDER STUDIES

June 29, 2023

The Department of Gender Studies at Memorial University of Newfoundland and Labrador stands in solidarity with the Department of Philosophy at the University of Waterloo today. We send our sincere sympathy to the three victims of the stabbing attack on June 28th, and wish them a speedy recovery.

The attack was a targeted one, carried out by an individual who entered a PHIL 202 Gender Issues class and asked what the class was about. While we know few details, this information is enough to make us afraid, which of course is the intention. But, it also makes us furious and more determined to continue teaching Gender Studies in classrooms.

Gender Studies is a critical discipline that aims to provide students with the tools to understand and question the operation of power in our world. We want our students to use the tools of feminist theory to inform feminist action to promote equity and foster a society in which we can co-exist peacefully. Those who hate us, and our students, want the opposite.

The rise of targeted hate, disinformation, and aggression against those who are teaching and learning about the operation of power in our world, whether that is in Gender Studies, Critical Race Studies, Indigenous Studies, or other disciplines, is terrorizing and it should make all of us afraid, and then angry. Such hate and violence are designed to shut down critical dialogue and actions that shift the status quo and promote equity.

Attacks like this one impact everyone who supports freedom of thought and freedom of education. They make it clear that what we do is more vital than ever.

Department of Gender Studies, Memorial University
---
Join Drs. Carol Lynne D'Arcangelis and Vicki Hallet for a discussion on how gender shapes our identities, our social interactions and our world. The Gender Studies 101 event is now viewable via YouTube.
Our April event with the Department of Religious Studies, Doing Representation Justice: Writing the Self and Beyond with award-winning Canadian authors Kaie Kellough and Zalika Reid-Benta, is now available to view on YouTube.
Events
Faculty of Humanities and Social Sciences boardroom, A5014
Oct 16, 2023
News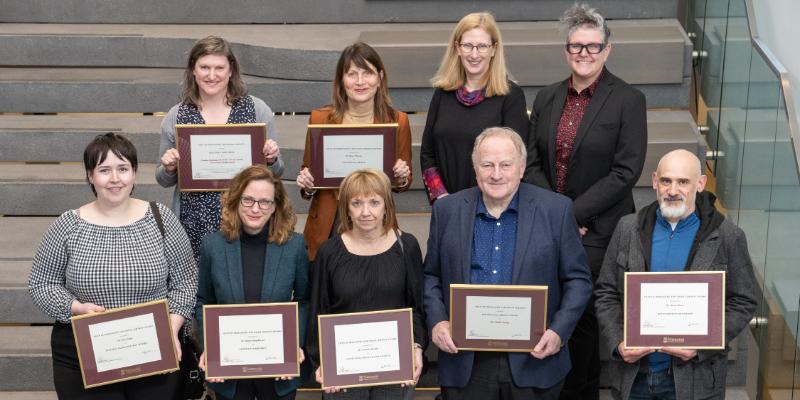 A Fine Crowd 2022 celebrated faculty accolades in previous academic year, including our faculty members earning more than a dozen awards, publishing more than two dozen books, and being awarded more than $6 million in grants and agreements. In addition, we named this year's Dean's Award winners. Read more in the Gazette!
Decolonizing Education: Toward Cognitive and Social Justice
Location: Online: Zoom
Thursday, September 14, 2023 at 9:30 AM - Thursday, September 14, 2023 at 11:00 AM
Dr Marie Battiste is Special Advisor to the Vice President Academic and to Unama'ki College (Cape Breton University) presents a talk on Decolonizing the Academy.
In this talk, Dr Battiste delves into the persisting challenges surrounding educational equity for Indigenous peoples in Canadian universities and beyond. Despite decades of efforts to bridge gaps in curriculum, research, and access, the achievements, knowledge, histories, and perspectives of Indigenous communities often remain overlooked, rejected, marginalized, or underutilized within academic institutions. Furthermore, universities tend to express their commitment to Indigenous inclusion in ways that inadvertently perpetuate Eurocentric and colonial perspectives under the banners of excellence, integration, and modernity.
Dr Battiste offers a transformative approach to postsecondary education, one that has the potential to pave the way for more profound decolonization efforts in research, policy development, and the overall experience of Indigenous students and teachers. By shedding light on these challenges and advocating for a more inclusive and respectful approach, this presentation provides a crucial step toward creating a more equitable educational landscape for Indigenous communities in Canada and beyond.
All are welcome to attend this talk which is happening online via zoom, and you can register by going to the following link: https://lp.constantcontactpages.com/ev/reg/kd75s2b
Url: https://lp.constantcontactpages.com/ev/reg/kd75s2b
Ft url: /gender-studies/decolonizing-education-toward-cognitive-and-social-justice.php
Brown Bag Luncheon with the President
Location: Faculty of Humanities and Social Sciences boardroom, A5014
Monday, October 16, 2023 at 1:00 PM - Monday, October 16, 2023 at 2:00 PM
Faculty, staff, and students are invited to a brown bag luncheon with Dr. Neil Bose, President and Vice-Chancellor, pro tempore, on Monday, October 16, 2023 at 1:00 p.m. in A5014.
Url:
Ft url: /gender-studies/brown-bag-luncheon-with-the-president.php