C-RISE & geno-MIC Workshop & Symposium 2018
June 26 - 27, 2018. |Venue: Holiday Inn St. John's, NL, Canada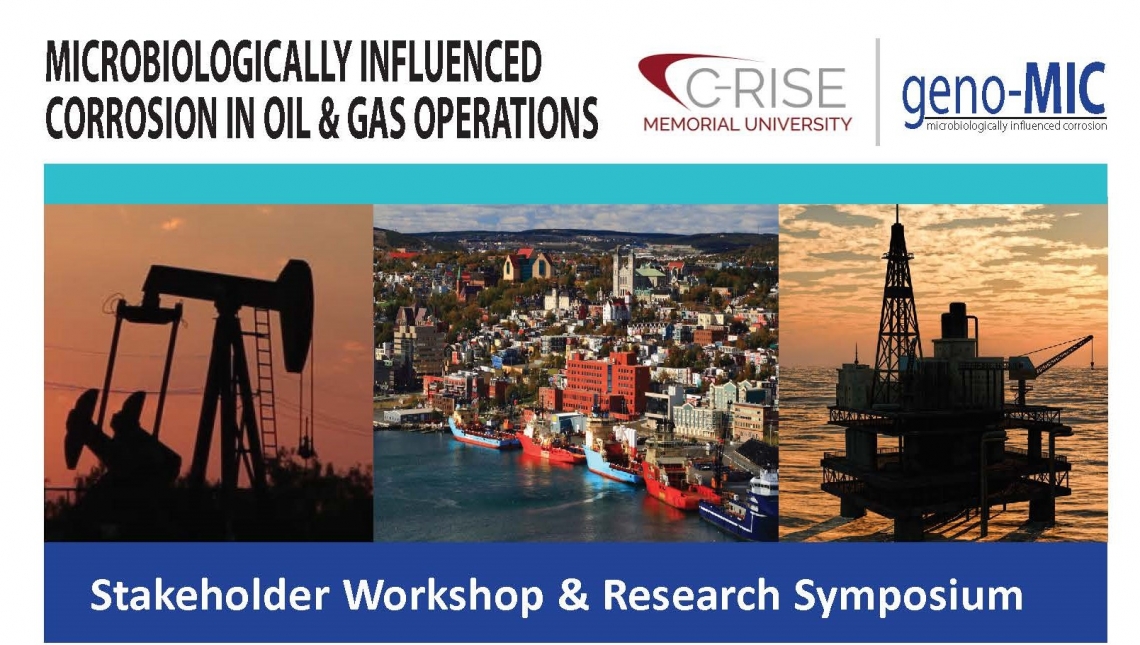 Continuing from the success of the 2017 MIC workshop, this year's workshop will bring together both industry experts and researchers to share knowledge and experience, and to identify and establish new collaborative research opportunities relevant to the Canada-Newfoundland and Labrador Offshore Area and other MIC research spheres.
See the Images from the event.
Select presentations are available here.
Download the Program Agenda and abstracts here.
The two-day stakeholder workshop and symposium will focus on roadmap for desired solutions to MIC challenging research topics such as;
Use of genomics techniques to assess MIC problems
Future standards and guidelines for MIC management
Sampling procedures for improved detection and analysis
Assessment of MIC failure
Development of sensors/devices for MIC detection
New models for MIC Prediction and Risk Asssessment
Hosted by C-RISE.
For more information on the program please contact:
Dr. Faisal Khan
Professor and Canada Research Chair (Tier I)
Director, Centre for Risk, Integrity and Safety Engineering (C-RISE)
Email: fikhan@mun.ca
Nathalie LaCoste Ling
Program Administrator, C-RISE
Email: nling@mun.ca