Sociology
Why Sociology @ Memorial?
Sociology aims to understand patterns of human social life in all their historical and current diversity: how people live, think, feel, believe, and act, comparing our own society with others. Memorial University's Department of Sociology is the largest in Atlantic Canada, with specialties in social theory, criminology and deviance, environmental sociology, social inequality, sociology of gender, sexuality, development, work, culture and health, including occupational health, political sociology, and maritime sociology. Faculty research engages with communities and social issues in Newfoundland and Labrador, Canada and internationally, and is regularly supported through grants from SSHRC, CIHR, and other funding bodies.
Description of programs
MA – The MA program offers coursework and research paper, or coursework and thesis options. The research paper option includes courses, proposal preparation and presentation and writing of a Major Research Paper. It is normally completed in one year of full-time study. The thesis option includes courses, thesis proposal preparation, research data collection and analysis, and writing of the thesis. This normally takes at least two years of full-time study.
PhD – The PhD program involves courses, study preparation and writing of a comprehensive exam, production and oral defence of a dissertation proposal, research data collection and analysis, writing of a dissertation and a final oral defence of the dissertation. This process normally takes at least four years of full-time study.
Contact a faculty supervisor
Graduate applicants interested in research-based programs are strongly encouraged to connect with a faculty supervisor at the time of application. First, contact the Sociology Graduate Officer for advice, then visit the Department of Sociology website for a list of faculty members, their research interests, and contact information. You may also use the Yaffle search application to find a supervisor you may wish to work with.
The School of Graduate Studies offers advice on how to search for and contact potential supervisors. Need more help? Try attending one of our webinars and information sessions for prospective graduate students.
Minimum admission requirements
MA – Bachelor's degree (minimum second class) in an appropriate area of study
PhD – Master's degree in an appropriate area of study
Graduate student and alumni profiles
Our graduate students come from all parts of Newfoundland and Labrador, Canada, and the world. View the student profile below to learn more about what they do and why they chose Memorial.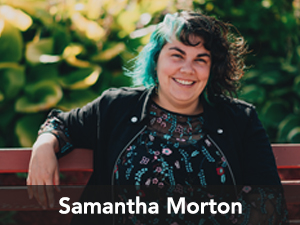 ---
Note: All figures are in Canadian dollars and subject to change. Fees are approved by the University's Board of Regents. In the event of a discrepancy between the fees approved by the Board and those published on this website, the fees approved by the Board will prevail. Financial policies are enforced through the Department of Financial and Administrative Services. For the complete and official list of all fees and charges, visit www.mun.ca/finance/fees/.

Program Information
Duration (Full-time students):
MA: 1-2 years
PhD: 4 years
Application Deadline:
February 1 for Fall admission
Funding:
MA: $6,800
PhD: $10,750
Tuition (NL students):
MA: $635-$1,313/semester
PhD: $888/semester
Tuition (Other Canadian students):
MA: $826-$1,707/semester
PhD: $1,154/semester
Tuition (International students):
MA: $1,074-$2,218/semester
PhD: $1,499/semester
Request More Information
Department Website
University Calendar
Apply