Heather Dicks
PhD Student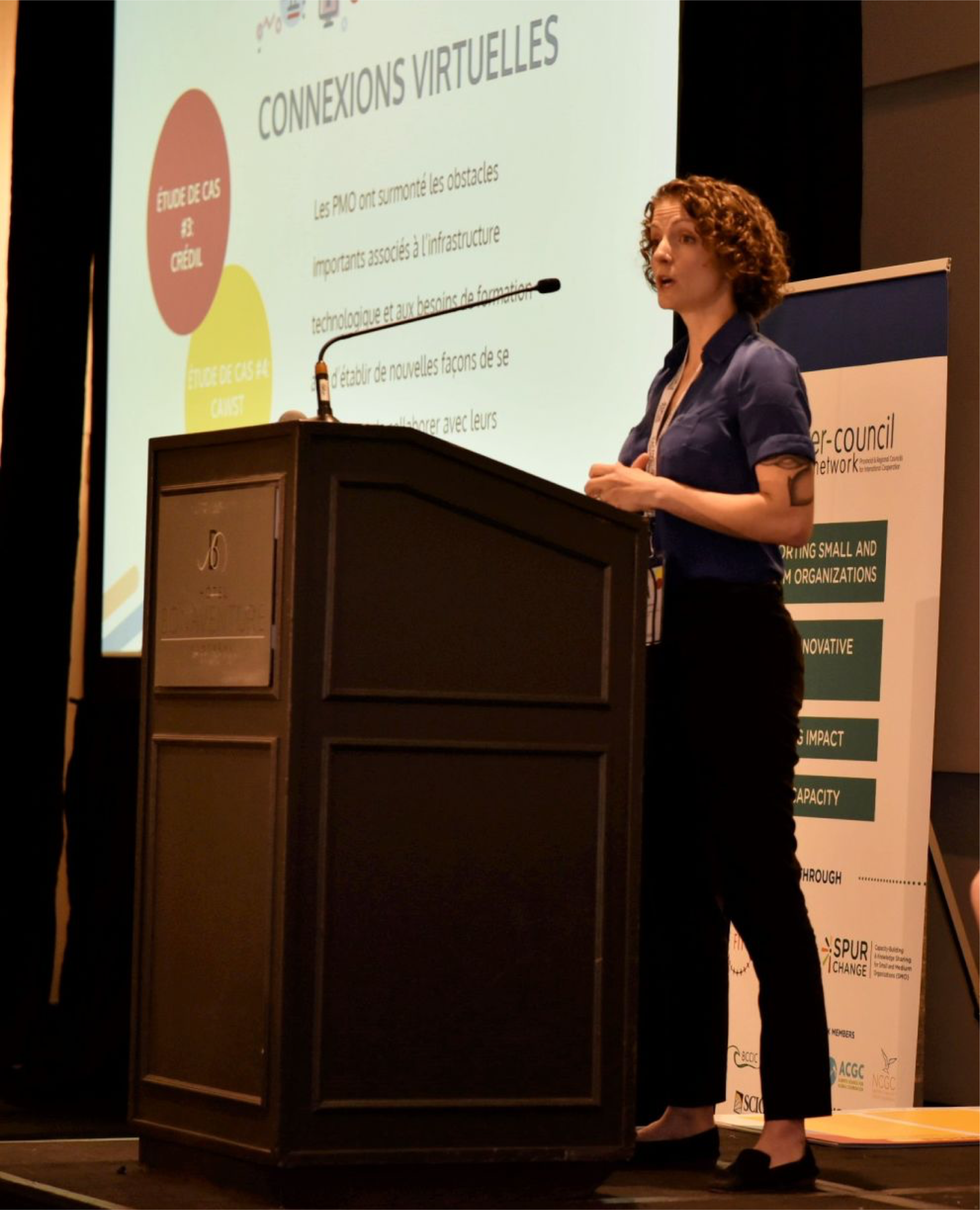 Research Interests
The role of international migration in social and economic development and the impact of COVID-19 on global development efforts.
Contact Information
Twitter URL:
Areas of Expertise
International Development, NGOs, Migration, Inequality, Remittances
Personal Profile
Heather Dicks (she/her) is a PhD candidate within the Sociology Department and her present research is centered on the nexus between International Development and Migration. Prior to starting her PhD, Heather spent over a decade working in the field of International Development; this included work with the Canadian government, the United Nations, and several non-governmental organizations. Heather is currently working with the University of Guelph as a Research Assistant on a SSHRC-funded mixed-methods research project exploring the impacts of COVID-19 on Small and Medium-sized Organizations working in Canada's foreign aid sector. Heather is concurrently working as a Research Assistant on a separate SSHRC-funded quantitative research project exploring connections between remittance sending behaviors of Canadian immigrants and foreign aid. Heather holds a Master's Degree in Globalization and International Development from the University of Ottawa and a Bachelor's Degree in Political Science with a concentration in International Relations from Carleton University.
Research Highlights
Publications:
Dicks, Heather, Andrea Paras, Andréanne Martel, Craig Johnson, and John-Michael Davis. 2023. "Tracing the Geographies of NGOs: Exploring where Canadian Development Organizations Work and Why." Voluntas. https://doi.org/10.1007/s11266-023-00564-0
Davis, John-Michael, Heather Dicks, Craig Johnson, Andréanne Martel, and Andrea Paras. 2023. "Canada's Small INGOs: Growth Aspirations, Strategies, and Constraints." Revised and resubmitted to Journal of Development Studies. https://doi.org/10.1080/00220388.2023.2197543
Dicks, Heather. 2023. "Beyond Binaries: Mixed Blood Indigenous Inequalities." AlterNative. (Forthcoming)
Presentations:
"Tracing the Geographies of NGOs: Exploring where Canadian Development Organizations Work and Why." Panel Discussion on the Future of Grassroots NGOs at the International Studies Association Annual Convention, Montreal, Canada, March 2023.
"Peace and Human Rights." Panel Discussion at the Atlantic Council for International Cooperation 2022 Symposium, Peace through the Looking Glass, Halifax, Canada, October 2022.
"What have SMOs learned from COVID?" Spur Change Conference, Montreal, Canada, May 2022.
"Canada's Feminist International Assistance Policy – Panel Discussion Workshop." ACIC
Symposium, St. John's, Canada, October 2019.