One peron's trash ...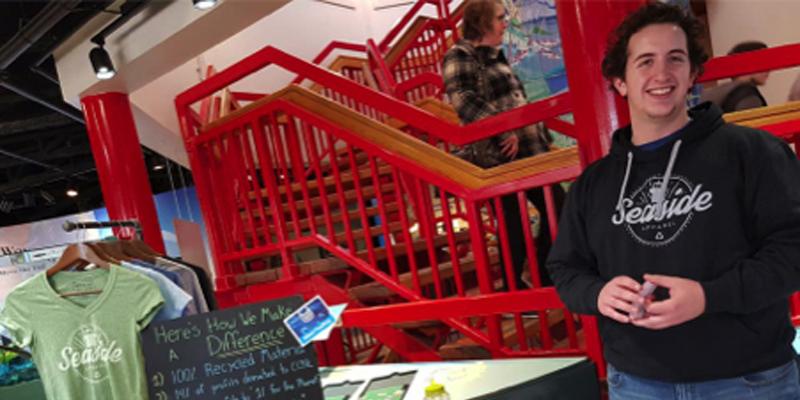 A past winner of the annual Social Innovation Challenge and Active Citizen youth innovator, Trevor Bessette has launched and continues to innovate Seaside Apparel, a local start-up of branded clothing made entirely from recycled materials.
Plastic drink bottles are recycled into the polyester for Seaside's sports T-shirts, while the hoodies combine the recycled polyester with cotton scraps collected from sewing room floors. The fabrics are ethically made in North Carolina, while the clothing itself is sewn in Haiti and Guatemala at co-op manufacturing facilities. All the screen printing is done by companies in Newfoundland and Labrador.
"I knew I wanted to do business differently. It was nice to see there was a whole community of people who were thinking the same way." – Trevor Bessette
Living the values of social entrepreneurship every day, Mr. Bessette also donates profits to the Conservation Corps of Newfoundland and Labrador for environmental education programs and green community projects, as well as to a non-profit called 1% for the Planet. The slow and steady pace of business growth has been encouraging, and Mr. Bessette is aiming to enhance the presence of his brand in Atlantic Canada.