First class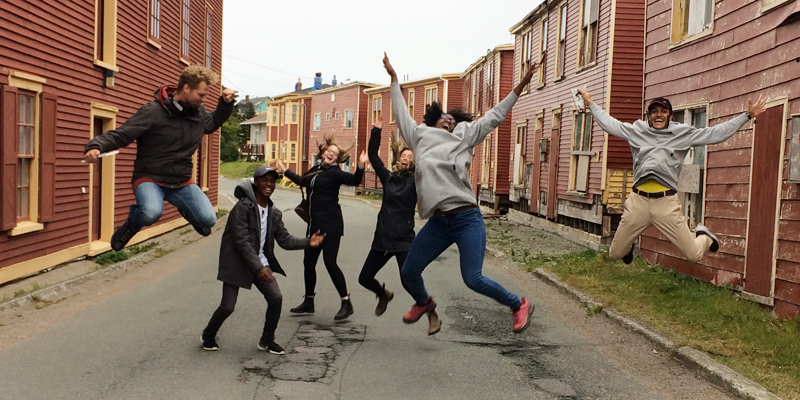 Hats off to a brand new class of graduates, pictured here in the historic town of Port Union, N.L. last fall.
These 14 individuals will be the first ever to hold the new master of business administration in social enterprise & entrepreneurship (MBA-SEE), the first program of its kind in Canada.
The MBA-SEE students are graduates from not just business programs but engineering, social work, education, arts, science and religious studies. They come from different parts of the world and range from a recent graduate to a retired school teacher. What they all have in common is a passion to make the world a better place, empowered by the knowledge and skills of a MBA.
MBA-SEE students learn theory in action through experiential living lab opportunities. In September 2019, MBA-SEE students participated in a three-day field trip to the thriving rural communities of Bonavista Bay, N.L. whose profile is rising in part due to social enterprises in the region. Here, students learned from business leaders, engaged in panel discussions and gained perspectives on the many aspects of social enterprise including infrastructure, architecture, historic designations and government partnerships, among others.
Learning while living the local joys of the region, from big ocean views to fine dining, is a one-of-a-kind experience made possible only through the MBA-SEE and our incredible partners.