Fashion forward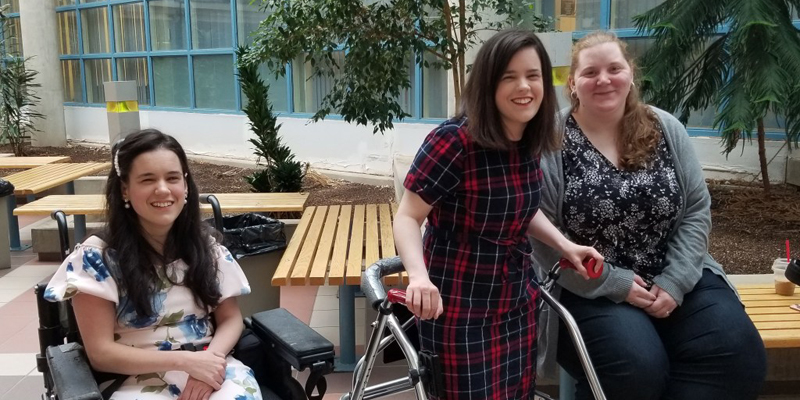 Twin sisters Mandy and Megan Penney, along with Stephanie Evans and Katie Cashin, are developing unique social enterprises that recently won Youth Social Innovator Awards. These awards are presented at the annual Social Innovation Challenge.
Mandy Penney and Ms. Evans are working together to develop a clothing alteration business called ProAccessible. "Stephanie and I both have cerebral palsy, which impacts our balance and some daily living activities," says Mandy, who uses a walker to help with movement.
There are common clothing challenges for people with disabilities, for example dresses with long zippers in the back, which the fashion industry has been slow to address.
"We met so many passionate entrepreneurs and business mentors, which was the real prize." – Mandy Penney
Meanwhile, Megan Penney and Ms. Cashin are creating an affordable and accessible transportation company called Access for All. Megan, who also has cerebral palsy, and Ms. Cashin, who has proteus type syndrome, both use mobility aids such as powered wheelchairs, walkers and crutches. Without accessible transportation or the ability to drive themselves "it can be quite debilitating to figure out a plan for a ride," said Megan.