Community when it counts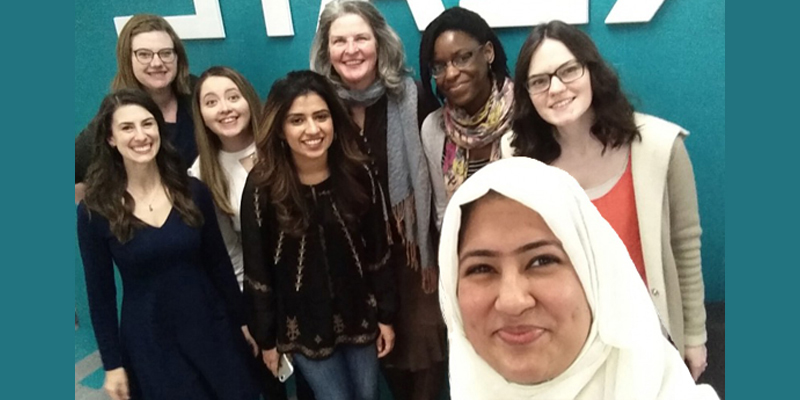 In the spring of 2020, the lives of Memorial University students, like so many others, were upended by the COVID-19 public health crisis.
Students and other vulnerable communities, already struggling, now face additional pressures with limited resources or options. The Centre for Social Enterprise has been a crucial ally, striving for continuity and creating opportunities despite adversity.
The reality of the COVID-19 health measures is that students are losing work placements, resulting in lost wages as well as delayed academic progress for students whose graduation is dependent on work terms in their fields. Many community partners are simply unable to provide wages. Those with seasonal activity in particular report having to lay off employees and shut down operations.
The CSE has responded by reaching out to our network of community partners for opportunities and by providing stipends so that students can be placed in paid work terms. This continuity is important not just for the students, but also for the social enterprises whose missions are critical in the community, and who may face closure in such uncertain times.
The CSE has also supported Faculty of Business Administration students whose spring-summer work terms fell through, and we have continued this support in the fall. We have had to be creative, looking to ensure that students are paid proper wages either by encouraging partners to pay what they can above and beyond the stipend if possible, or by supporting them to leverage the stipend.
For students in the MBA-SEE program, the CSE facilitated internships over the summer of 2020 to ensure all students secured remote internships. Several of the students' internships support COVID-19 work and contingency planning, through researching the impact of COVID-19 on youth employment, and developing scenarios for business continuity to transition back to pre-COVID operations.
If there is a silver lining, it's that this public health crisis has highlighted the immense value of social enterprise as a means to healthy, resilient populations. Critical issues such as food security, senior care and safe housing have been forced to the surface, and the CSE ,with its incredible community partners, has been able to give Newfoundland and Labrador a head start.