Supporting seniors during the challenges of 2020
Jan 21st, 2021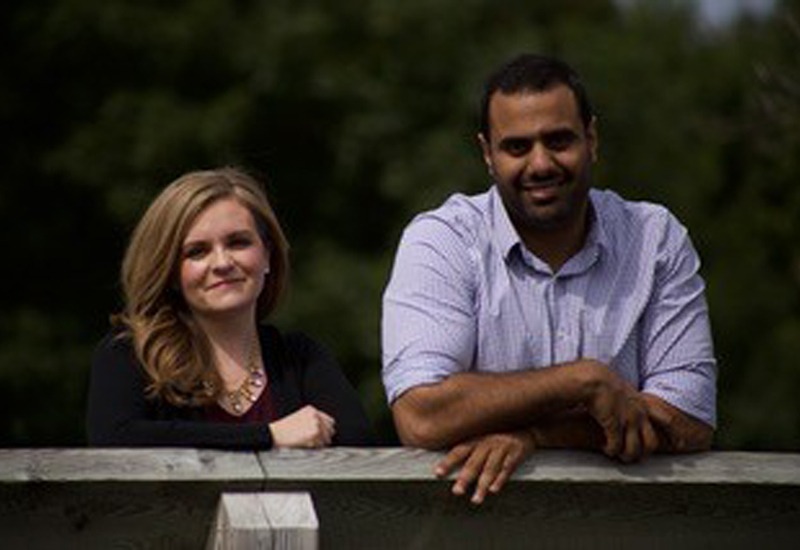 Supporting seniors during the challenges of 2020
In Newfoundland and Labrador, 2020 has been quite the year. From "snowmageddon" to the COVID-19 pandemic, many businesses and individuals had to face new challenges, especially seniors. The impact from the pandemic resulted in seniors having more difficulty than ever accessing food and other resources. Because of the risks associated with the pandemic for this specific population, Amanda Devlin, co-founder and director of programs and services for Connections for Seniors, said they received an increase in calls from seniors looking for support.
Connections for Seniors is a not-for-profit social enterprise that provides a wide range of services to older adults, aged 55+ in the St. John's metro area. They empower seniors to overcome barriers to safe and affordable housing and provide support services that help reduce risks to well-being and promote quality of life. The programs they offer seniors include shelters, outreach, volunteer, transportation and food security.
"With these two significant events came an increase in calls from seniors who were having difficulty accessing food and needed items, particularly when they faced barriers like health and mobility challenges, and also fear related to going out as we know seniors are at an increased risk for developing serious complications due to COVID-19," said Ms. Devlin.
Student support
Through the Centre for Social Enterprise's Work Experience in Social Enterprise initiative, Connections for Seniors had student support during winter and spring 2020.
Bachelor of social work student Merissa Thorne (Class of 2021) joined Connections for Seniors for a part-time position as a support worker. The position was created to help with the delivery of services to the vulnerable older adults that Connections for Seniors work with in their various programs. Her position began not long before the COVID-19 pandemic created closures in the province. The timing allowed Ms. Thorne to help with the establishment of a new Food Security Program as a result of the events of 2020.
"I organized food bank hamper pick-ups, answered calls from seniors within the community who had a food shortage during the COVID pandemic lock down, [and I delivered] to the doorsteps for those at high risk during the lockdown," said Ms. Thorne. The placement allowed Ms. Thorne to learn more about business models and how they interconnected with social work practice. She got to experience how the leadership team plan to address social problems associated with the aging population, during a very vulnerable and challenging time.
Being a social work student, Ms. Thorne said her mindset and skillset through her education helped her with her position, as she worked alongside a vulnerable group within society.
"The client's needs are at the forefront of the mind at all times and affect every decision that we make within practice. The skills that helped me within this position [include] thinking quickly on my feet, empathy, and my ability to meet a client on their own level."
When asked what she has learned about the state of care for seniors and the importance of the programs that Connections for Seniors offers, Ms. Thorne said that there is an ignorance surrounding seniors and homelessness.
"This ignorance of the issue continues to create stigma and invisibility of the vulnerable group. Seniors lack housing, financial aid and food security," said Ms. Thorne. "During Covid-19 these issues were ultra-prevalent leading to an influx of clients coming to ask not just for housing help but outreach services such as financial planning, mediation with apartment companies and landlords and high demand on foodbanks."
What's next?
Connections for Seniors continue to grow their support based on the needs of the community. They are excited to share that they have started a supportive housing program.
"This was established based on an identified need for the aging population to have shared accommodations and also benefit from case management, household maintenance and the provision of meals and transportation as part of the housing arrangement," said Ms. Devlin.
Ms. Thorne said this placement has impacted her future career path by strengthening her interests and approach to social work.
"I think this placement has just encouraged me to dig deeper into my interest with social work and the homeless population. It has further driven my desire to help the community and vulnerable populations such as seniors."
Ms. Devlin concluded that "the support provided by Merissa and the Centre for Social Enterprise was tremendously impactful for both the older adults we support in the community and also those who have been experiencing food shortage and were socially isolated during the pandemic."
(Photo: co-founders Amanda Devlin and Mohamed Abdallah)