Opening doors to social enterprise: Memorial student discovers passion for social justice
Jun 5th, 2020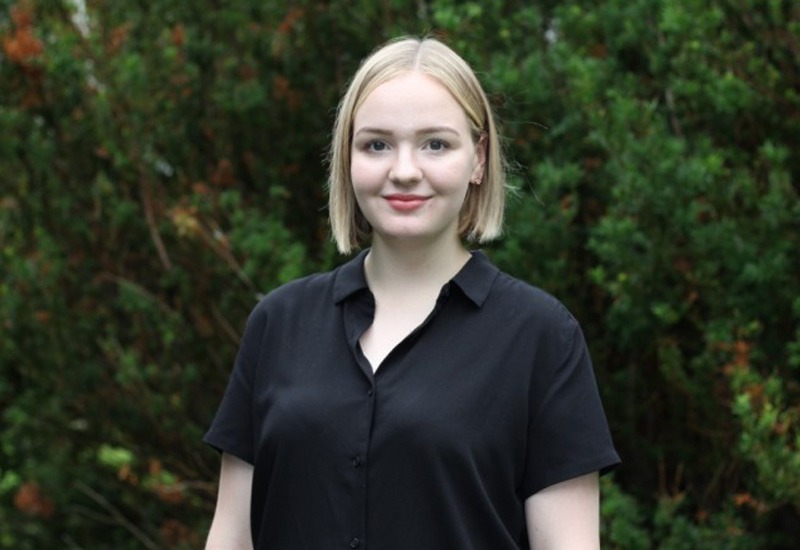 Opening doors to social enterprise: Memorial student discovers passion for social justice
A chance encounter during a part-time placement led MUN student Alyssa King from a Bachelor of Social work (BSW) to the new Masters of Business Administration in Social Enterprise and Entrepreneurship (MBA-SEE).
Ms. King first discovered social enterprise while completing her BSW. Through the Work Experience program (WESE) at Memorial's Centre for Social Enterprise, she obtained a student position at a not-for-profit community organization, Stella's Circle. This inspirational experience opened doors for Ms. King, as she arranged for her social work practicum to take place at Stella's Circle. Upon graduating in 2018, Ms. King moved into a full-time position with Stella's Circle as an Employment Counsellor in their Employment Services division.
Being a social work student, Ms. King keenly understood the positive impact social enterprise can have on the people and community. During her student placement and employment, she worked with participants involved in Stella's Circles social enterprises, Hungry Heart Café and Clean Start.
"This [work experience] provided me insight to the positive impact social enterprise can have on program participants and the community as a whole by providing great products to customers while creating a positive social and environmental impact" said Ms. King.
Building a foundation
During her student placement, Ms. King was working directly with a Bachelor of Commerce student, which she stated was one of her first experiences considering the business side of social enterprise. This collaboration, along with other concepts learned throughout her placement, helped provide a foundation to work from upon entering the new MBA-SEE program.
The MBA-SEE program enhanced her skills in business, complimenting her social work skills and will further enable her to move forward with her career in social enterprise.
"Social enterprise allows me to use my social work skills along with my newly obtained business skills, which I will apply going forward to successfully meet a double/triple-bottom line" said Ms. King.
Advice for future social entrepreneurs
A key piece of learning that Ms. King has obtained throughout her experience is to consistently identify and remind oneself of the reason you're engaging in social entrepreneurship. For her specifically, she said this includes a strong passion for social justice, and to provide training and employment opportunities to individuals who often face barriers to employment.
"Identifying a 'why' can help one push through and overcome challenges faced" said Ms. King. "I believe it can also push social entrepreneurs to find the best solutions to business and social/environmental issues."