Rethinking physical education
Jun 4th, 2014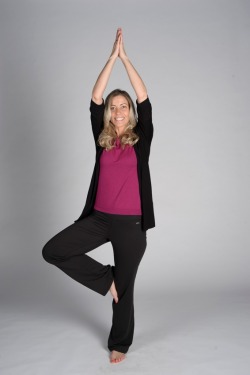 Rethinking physical education
HKR's Dr. Michelle Kilborn has received a prestigious award for her doctoral dissertation, which examines a more holistic approach to teaching physical education.
Dr. Kilborn recently received a Recognition Award from the Canadian Association for Teacher Education (CATE) for her dissertation entitled (Re)conceptualizing Curriculum in (Physical) Education: Focused on Wellness and Guided by Wisdom, which she completed at the University of Alberta.
According to Dr. Kilborn, research suggests that physical education curriculum needs significant reform because the current sport-based model does not meet the needs of youth. Her research looks at different ways of thinking about physical education where curriculum becomes dynamic, active, subjective and social—a conversation about our lives and how we live them. This notion of curriculum stems from the Latin origins of the word 'currere' which means 'running the course of life' or the 'journey of life.'
"This is a more holistic approach where health becomes part of students' lives, where we live the curriculum with students to help them learn how to take care of themselves—body, mind and spirit, connected to the larger community," explains Dr. Kilborn. "Health needs to be a part of students' lives."
Since arriving at Memorial last year, Dr. Kilborn has been advocating a wellness-oriented approach to physical education. Her research emphasizes the need to focus on how the curriculum is lived and understanding the physical educator's role in teaching our children how to live healthy active lifestyles.
"To guide our children and youth to live healthfully in this world it is important for teachers to also know how to live well. This wellness way of being a teacher has the potential to change how we think about living curriculum in physical education."
Dr. Kilborn and her co-researcher, a high school physical education teacher, offer four key ideas to spark further discussion and suggest that to teach a wellness-oriented physical education curriculum you must consider the following: start with the self, reconceptualize the notion of curriculum, view teaching as a way of being (not the act of teaching), and understand children as whole beings.
"I believe that these concepts are some of the missing pieces in establishing a more holistic and wellness-oriented approach to teaching physical education. It's an approach that considers the emotional, mental, physical and spiritual dimensions of a child," she adds.
She received her award at the CATE annual general meeting on May 26 at the Canadian Society for the Study of Education Conference at Brock University in St. Catharine's, Ontario.