Everything exercise is the focus of a conference hosted by HKR
Oct 17th, 2014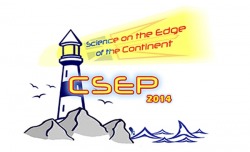 Everything exercise is the focus of a conference hosted by HKR
More than 300 exercise physiologists from Canada, the US and Europe are gathering in St. John's soon. They're coming for a national conference hosted by the School of Human Kinetics and Recreation (HKR) and they'll be talking about topics that range from neuromuscular physiology to the economic impact of inactivity to childhood obesity.
The Canadian Society for Exercise Physiology (CSEP) 2014: Science on the Edge of the Continent conference runs from October 22-25 at the Delta Hotel in St. John's.
"The theme, Science on the Edge of the Continent, represents the diverse goals and interests of CSEP members who generate outstanding research and enthusiastically promote a healthy lifestyle for all Canadians," said Dr. Kevin Power who co-chaired the organizing committee along with Dr. Duane Button. "This diversity ranges from the basic cellular and molecular mechanisms of exercise, to the practical application of this knowledge in health, fitness and high performance programs."

"Our vision in HKR reflects the goals of CSEP, which are promoting physical activity, health and wellness, with basic and applied research and public engagement," noted Dr. Button. "Bringing together health experts and scientists from all over the world at a conference such as this and learning from one another is how we will achieve that."

Speakers include Dr. Phillip Gardiner from the University of Manitoba who will give the John Sutton Memorial Lecture, Exercising your nervous system, and what it means for performance, rehabilitation, and quality of life as well as Dr. Angelo Tremblay, who along with Dr. Fabien Basset from HKR, will give a symposium on The role of physical activity in obesity, weight loss and weight management.

For more information, visit: http://community.csep.ca/p/cm/ld/fid=9.