Building a culture of active living for NL youth
Oct 29th, 2015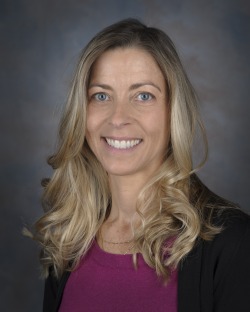 Building a culture of active living for NL youth
The future of this province is only as healthy as the next generation. Building a culture of healthy active living is essential to improve the health and wellness of children and youth in Newfoundland and Labrador.
Dr. Michelle Kilborn, assistant professor with the School of Human Kinetics and Recreation (HKR) at Memorial University recently led the Healthy Active Living in Newfoundland Research Project along with HKR's Drs. Erin Cameron, Erin McGowan and Linda Rohr. The report was released this past summer through partnership funding from the Government of Newfoundland and Labrador's Department of Seniors, Wellness, and Social Development and Recreation Newfoundland and Labrador.
"In our report, we explored the gaps and opportunities of healthy active living initiatives and programs for school-aged children and youth in Newfoundland," said Dr. Kilborn. "The report's recommendations identified a number of themes around government strategies, partnerships, facilities, programming, program leads, funding and evaluation."
When Dr. Kilborn learned of the Provincial Government announcement earlier this week regarding initiatives to support healthy schools and communities under the "start right now" approach she was encouraged. She supports the idea of school-based programs, and sees it as an effective way to reach most kids in the province.
"This is a great start to investing in the health and wellness of the province's students. It is good when money is invested in physical education," said Dr. Kilborn. "This announcement supports many of our report's recommendations. I look forward to seeing how this initiative will link to a broader government wide strategy for wellness and healthy active living for young people in this province."