Resources
Below are resources to virtually recognize #MUNgrad2021. At the bottom of this page, you'll find details on graduation gifts, parchment frames and supports for graduating students.
Virtual Resources
Add a background to your next video call, place a frame on your Facebook profile or tag us in Instagram story and share your memories and best wishes on social media using the hashtag #MUNgrad2021.

On Instagram, Twitter and mun.ca, Memorial will be sharing content from the #MUNgrad2021 hashtag. This is your chance to share photos and videos reflecting on your time at Memorial and to thank all the people who helped you along the way.
Facebook Frames

Add a frame by clicking on your Facebook profile picture and then clicking 'add frame'. Search for MUNgrad2021 to find a frame for graduates, loved ones and alumni!
Instagram Stories
Screen cap our Instagram story template and personalize it with your own photo, gifs and text. Upload to your Instagram story and don't forget to tag @MemorialUniversity. We'll be sharing your story on our story!
Video backgrounds
If you're planning a virtual celebration with family and friends, download one of these backgrounds to get into the spirit. Screen cap and share with the #MUNgrad2021 hashtag for the chance to be featured on Memorial's social media channels.
Note: Click on the link below the preview to download/save your selected background.
Hats Off! background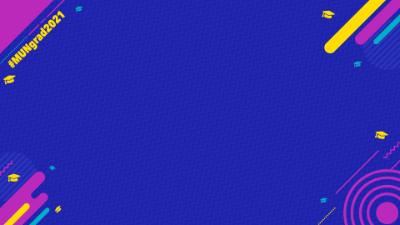 Other resources
Graduation gifts
For an array of convocation mementos and special gifts, visit the MUN Bookstore.
Academic Dress for Photographs
Academic dress rentals for photographs are now available for 2021 graduates. The rental package includes the gown and hood, plus a souvenir mortarboard cap – a memento that is yours to keep! Please visit Gaspard online to order your rental package.
NOTE: The MUN Bookstore has access to a limited number of gowns and hoods; rentals are fully booked until Fall 2021.
Parchment frames
Show off your parchment in a Memorial University frame! Enjoy free shipping from June 15 - July 15, 2021 ($25 value). Visit www.mun.ca/alumni for details on how to order.
Graduating student supports
The Career Development office offers programs and supports for graduating students and alumni to help with career planning and reaching employment goals. For more information visit www.mun.ca/student.
Stay Connected!
Welcome to the family! As alumni of Memorial University, you get access to many great services and benefits! Visit www.mun.ca/alumni for details.