Workshops for Voice and Choral Singers
Jan 11th, 2017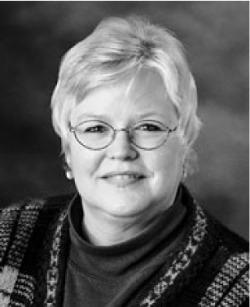 Workshops for Voice and Choral Singers
SCHEDULE:
Monday Jan. 16th
Guest lecture in Jakub Martinec's conducting class: 10 – 11 am CHORAL ROOM (MU1032)
MUN choirs: Festival Choir 12- 1 pm and Chamber Choir 1-2 pm—CHORAL ROOM
Voice masterclass: 2-4 pm SUNCOR HALL
Tuesday Jan. 17th
Work with singers in the Opera Workshop (aria class) 1 pm- 2:15 pm SUNCOR HALL
Vocal pedagogy lecture 3- 4 pm, SUNCOR HALL: "Karen Brunssen's Favorite Facts, Concepts, and Techniques for Optimal Singing".
BIO: Karen's background as pedagogue, her work with choral foundations, and her unique research on healthy singing practice based on the ages of the voice makes her a perfect fit for the diverse voice programs offered at the School of Music and here in Newfoundland. Karen is a frequent guest clinician, master teacher, panelist, and adjudicator for music schools and organizations including the National Association of Teachers of Singing Conferences (NATS), the American Choral Directors Association (ACDA), and Chorus America.