Charles Bruffy 2016
Charles Bruffy, Grammy Award-winning conductor
From January 21st to 24th, 2016, the Bruneau Centre for Excellence in Choral Music (BCECM) welcomed Grammy Award-winning conductor Charles Bruffy to work with local school and church choirs in St. John's. BCECM Director Jakub Martinec remarks, "it [is] a truly wonderful opportunity to learn from one of the most accomplished North American choral conductors".
Promoting the powerful impact that choral singing can have on individuals and communities is part of the BCECM mandate, which is why BCECM sponsored Bruffy to demonstrate that impact to Newfoundland singers. Bruffy's residency included four days of workshops and master classes with Memorial University's Chamber and Festival Choirs, undergraduate conducting class, and graduate students in choral conducting. At the conclusion of his residency, Bruffy was our featured guest conductor at a "Singers Helping Singers" concert in support of young Newfoundland and Labrador singers in the 2016 National Youth Choir, one of many ways his presence promoted choral excellence in the community.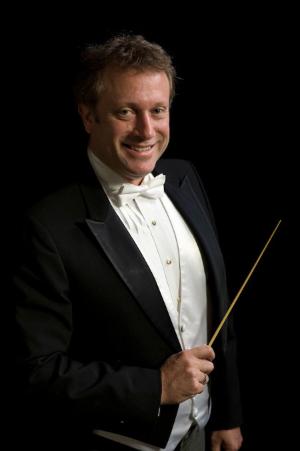 Bruffy's influence was far-reaching, offering insights from the perspective of a conductor, an educator, and a performer. Considered one of the most accomplished conductors in the United States, he began his career as a tenor soloist, performing with the Robert Shaw Festival singers in recordings and concerts in France and at Carnegie Hall. Shaw encouraged Bruffy's development as a conductor, and in 1966, he was invited by American Public Media's "Performance Today" to help celebrate Shaw's 80th birthday with an on-air tribute. In 1999, the New York Times named Bruffy the late, great conductor's potential heir.
The choral community of St. John's was pleased to welcome such a distinguished figure to our province. Bruffy won Best Choral Performance for the CD Life and Breath: Choral Works by René Clausen in 2012; one of four Grammy Awards and ten nominations he has received. He has been recognized by the National Academy of Recording Arts and Sciences for his eclectic discography, including six recordings with Nimbus Records and seven with Chandos Records.
Bruffy operates with innovation, bringing a fresh perspective to standards of choral repertoire. Accredited with a wealth of experience, Bruffy is renowned for championing new music. He has been artistic director of the Kansas City Chorale since 1988, the Phoenix Chorale since 1999, chorus director for the Kansas City Symphony Chorus since 2008, as well as the director of music at Rolling Hills Church since 1994.
Bruffy holds a Masters Degree in Conducting from the Conservatory of Music at the University of Missouri - Kansas City. Extending his baton across North America, Bruffy has conducted various workshops and clinics in the United States, including teaching at the Westminster Choir College Summer Conducting Institute (Princeton, NJ) since 2006.
In the summer of 2013, Bruffy was involved with the Anúna International Choral Summer School in Dublin, Ireland, and in 2014 conducted the Kansas City Chorale in performance at the Association of Canadian Choral Communities convention in Halifax, Nova Scotia. Bruffy is a member of the Advisory Boards of the Atlanta Young Singers of Callenwolde and WomenSing in the San Fransisco Bay area, and has served on the Board of Chorus America for seven years. Dr. Martinec further remarks, "Charles Bruffy is an exceptional choral conductor, respected all over the world. We are fortunate to be able to welcome him to St. John's".
[Photo credits: (top) Cantus Vocum Chamber Choir in workshop with Charles Bruffy. Photo by Jakub Martinec. (bottom) Courtesy of Charles Bruffy.]