CARE at Memorial University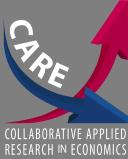 The Collaborative Applied Research in Economics (CARE) initiative brings together applied research economists who are located in Newfoundland and Labrador, the Maritimes and throughout Canada. Its objective is to promote applied economic research within the region with a view to facilitating an enhanced understanding of our economies and any associated wider social impacts.
Conference Feb 11, 2020 - "Reasonable Solutions to Newfoundland and Labrador's Fiscal Reality"
Click here to view the program and agenda
Fiscal Future - Economist bringing together decision-makers for day of discussion

---

Read the latest edition of the Labour Market Observer here.
Events