Doug May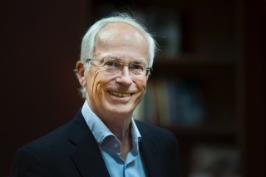 Professor of Economics, Memorial University of Newfoundland
Dr. May is Professor of Economics at Memorial University (Newfoundland and Labrador) with a cross-appointment in the Faculty of Business Administration and the Division of Community Health and Ethics in the Faculty of Medicine. He currently teaches labour economics as well as applied welfare economics.
Dr. May is a former Head of the Department of Economics (MUN) and Past-President of the Atlantic Canada Economics Association. He is currently a member of the National Accounts Advisory Committee of Statistics Canada and a member of the Canadian Index of Well-Being (CIW) National Working Group chaired by Roy Romanow for the Atkinson Foundation.
Much of his past research efforts in the area of productivity analysis were with Michael Denny (Toronto) in the areas of real value-added and homotheticity, productivity measurement and technical change, natural resources and regional productivity comparisons. His current research interests include sustainable community development, and the measurement of human and social capital.
Dr. May is an advisor to various departments of the Government of Newfoundland and Labrador. He oversees the conceptual development of the System of Community Accounts (SCA). Currently his focus is on the soon-to-be-released Production Accounts, which measure productivity and competitiveness within the provincial economy.
His current research interests are in the areas of:
Labour Market Economics and AnalysisIncome SecurityWell-being and Social Progress AccountingDemographics and Its ImpactsProductivity and Competitiveness Measurement