Scott Lynch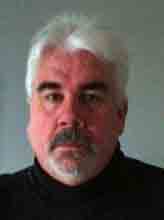 Associate Professor of Economics, Memorial University of Newfoundland
Scott Lynch is an Associate Professor of Economics at Memorial University of Newfoundland. He is a past head of the Department of Economics and is currently the coordinator for the CARE project. He is actively involved in the undergraduate program as the department's undergraduate advisory and cooperative education coordinator. His teaching areas are graduate and undergraduate macro and applied economics.
Much of his research efforts are in the areas of:
Regional macroeconomicsDemographicsImmigration Macro forecasting.