Sustainable Aquaculture
Why Sustainable Aquaculture @ Memorial?
Memorial University has led the development of the aquaculture industry in Newfoundland and Labrador. Aquaculture activity in the province has its origins at Memorial University's Marine Sciences Research Laboratory, the precursor of the Department of Ocean Sciences. Memorial's pioneering activity continues through aquaculture research at the Department of Ocean Sciences and the Marine Institute, Canada's most comprehensive centre for education, training, applied research, and industrial support for the ocean industries.
Research activities involve the development of new species for aquaculture in the province. Faculty expertise exists in a wide range of scientific and practical areas, including feed development and analysis, marine larviculture, fish husbandry, commercial scale feeding trials, design of grow-out systems for fish and shellfish culture, optimizing shellfish farm production, international links and consultancy, bivalve larvae, and spat monitoring.
Description of program
MSc – The MSc in Sustainable Aquaculture is an interdisciplinary program designed to instruct students in research using principles from a wide range of disciplines. Research problems may include field and/or laboratory studies of one or more species of marine or freshwater flora and/or fauna. The program involves courses and a thesis, and can be completed in two years of full-time study.
Contact a faculty supervisor
Applicants must identify a supervisor before submitting their application. The supervisor must confirm that they are willing to supervise the applicant. No applicants are offered formal admission until a faculty supervisor has been confirmed. Visit the Sustainable Aquaculture program website for a list of faculty members, their research interests, and contact information. You may also use the Yaffle search application to find a supervisor you may wish to work with.
The School of Graduate Studies offers advice on how to search for and contact potential supervisors. Need more help? Try attending one of our webinars and information sessions for prospective graduate students.
Minimum admission requirements
MSc – Bachelor's degree (minimum second class honours) in an appropriate area of study or advanced diploma in sustainable aquaculture from Marine Institute (or equivalent)
Graduate student and alumni profiles
Our graduate students come from all parts of Newfoundland and Labrador, Canada, and the world. View the student profile below to learn more about what they do and why they chose Memorial.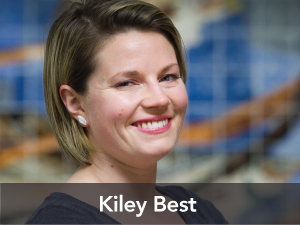 ---
Note: All figures are in Canadian dollars and subject to change. Fees are approved by the University's Board of Regents. In the event of a discrepancy between the fees approved by the Board and those published on this website, the fees approved by the Board will prevail. Financial policies are enforced through the Department of Financial and Administrative Services. For the complete and official list of all fees and charges, visit www.mun.ca/finance/fees/.
Program Information
Duration (Full-time students):
MSc: 2 years
Application Deadline:
February 1 for Fall admission
April 1 for Winter admission
Tuition (NL students):
MSc: $635-$953/semester
Tuition (Other Canadian students):
MSc: $826-$1,239/semester
Tuition (International students):
MSc: $1,074-$1,611/semester
Request More Information
Department Website
University Calendar
Apply