Juan Pablo Neri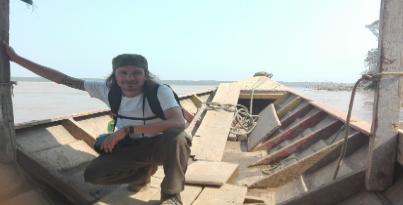 Education:
B.A. Political Science; Universidad Católica Boliviana "San Pablo".
Honours Thesis: "Indigenous Autonomies in the Plurinational State of Bolivia" (2012).
M.A. Sociocultural Anthropology; Instituto de Ciencias Sociales y Humanidades "Alfonso Vélez-Pliego"; BUAP.
Thesis: "Quinoa and Peasantry: Capitalist Articulation in a Bolivian Rural Context"(2018).
Ph.D. Candidate; Memorial University
Research Topic: Study on labour relations, class, exploitation, gender and identity in the Brazil nut commodity chain in the northern Bolivian Amazon.
Contact:
Email: jpneri@mun.ca
Research Interests:
Political economy of food; labour relations and exploitation; agrarian economies and peasant livelihoods; commodity chains; cultural history and philosophy of culture; Marxism and anthropology. Geographically, my research is located in the Bolivian Andes and the northern Bolivian Amazon.
Selected Publications:
"El destino del bosque: dependencia, capitalismo y precariedad en la Amazonía norte boliviana" in: Expansión mercantil capitalista y la Amazonía como nueva frontera de recursos, Buenos Aires: CLACSO, 2021.
"Quinua, comunidad y relaciones capitalistas en el altiplano sur boliviano", in: Revista de Estudios Bolivianos, n° 27, Universidad Mayor de San Andrés. 2018.
"Ideology and Revolution: Rethinking the Contemporary Politics and Critical Thinking in Light of May 68", in: Revista Ciencia y Cultura, vol. 22, n°40. Universidad Católica Boliviana. 2018.