Wayne Fife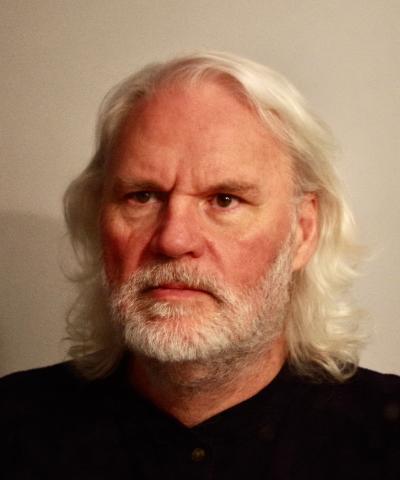 Education:
BA (Hons), Winnipeg, 1980
MA, Western Ontario, 1983
PhD, McMaster University, 1992
Post-Doctoral Fellow: University of Massachusetts (Amherst), 1993-1995
Position:
Professor
Contact:
Email: wfife@mun.ca
Phone: (709) 864-7483
Office: Queen's College, QC-4005
Research and Teaching Interests:
Though there have been a number of changes in direction over the last few decades, I remain primarily concerned with the many ways that small groups of people have made room for their own definitions of life in the face of often overwhelming structural constraints (economic, social, and symbolic). My orientation has been toward various forms of critical social science and I have never accepted the supposed divide between social and cultural approaches to anthropology. My research and teaching work is informed by the kind of critical theory that can be found through an understanding of political economy, political ecology, post-structuralism, phenomenology, and other related theories of social and symbolic formations. I remain theoretically open and do not identify with any specific "ism," though my work is centered on themes of power, knowledge regimes, imagination, alienation and social inequality. In the past, specific research has included studies on homes for the aged in Ontario, education and social change issues in Papua New Guinea, missionaries in the Pacific Islands, and nature and heritage tourism in Newfoundland. I am very interested in human creativity, and teach courses on topics such as Play, Tourism and Travel, Art, Religion, and the Anthropology of Imaginary Worlds. I am also involved with the anthropology of literature, the politics of rural and urban landscapes, and art and other symbolic orders. At the present time, I have embarked on new research involving imaginary worlds. These include but are not necessarily limited to imaginary worlds that can be found in literature (e.g. fantasy, science fiction, and other speculative literature), film (e.g. Blade Runner or Lord of the Rings), gaming and other on-line worlds (e.g. World of Warcraft, Second Life), and living movements such as Steampunk.
Selected Publications:
Books:
Imaginary Worlds (Invitation to an Argument), New York and London:

Palgrave Macmillan. Palgrave Studies in Literary Anthropology Series.

2022

Counting as a Qualitative Method: Grappling with the Reliability Issue in Ethnographic Research. New York and London: Palgrave Macmillan, Pivot Series. 2020.

Doing Fieldwork: Ethnographic Methods for Research in Developing Countries and Beyond. New York and London: Palgrave-MacMillan, 2005. 174 pgs.
Journal Articles and Book Chapters:
Fly Fishing as Religion: Literature as a Form of Public Consciousness. Anthropology of Consciousness, Vol. 28, No. 1, Pp. 7-30, 2017.

The Gnostic Tourist: Gambling, Fly-Fishing and the Seduction of the Middle Class, New Proposals: Journal of Marxism and Interdisciplinary Inquiry, Vol. 8, No. 2, Pgs. 22-38, 2016.

Where North America Ends. In The Tourism Imaginary and Pilgrimages to the Edges of the World. Nieves Herrero and Sharon R. Roseman, eds. Bristol: Channel View Publications, Pp. 141-178, 2015. (co-authored with Sharon R. Roseman)

Fault Lines and Fishing: Bioregulation as Social Struggle on Island Newfoundland, Anthropologica Vol.56, No.1: 101-116, 2014.

Internal Borders as Naturalized Political Instruments, Identities: Global Studies in Culture and Power Vol. 17, No. 2, Pgs. 255-279, 2010.

Souvenirs and Cultural Politics in Santiago de Compostela, Co-authored with Sharon Roseman, International Journal of Iberian Studies Vol. 21, No. 2, Pgs. 109-130, 2008.

The Cultural Politics of Tourism and Heritage in Galicia: Anthropological Perspectives, Co-authored with Sharon Roseman and Nieves Herrero, International Journal of Iberian Studies Vol. 21, No. 2, Pgs. 73-86, 2008.

National Parks and Disappearing People: Romantic Landscapes and the Urbanization of Rural Spaces in Newfoundland, In Galicia & Terranova & Labrador: Comparative Studies on Economic, Political and Socio-Economic Processes, Eds. Xaquin Rodriguez Campos and Xose Santos Solla, Santiago de Compostela: Universidade de Santiago de Compostela, Pgs. 31-54, 2006.

Extending the Metaphor: British Missionaries as Pilgrims in New Guinea, In Intersecting Journeys: The Anthropology of Pilgrimage and Tourism, Eds. Ellen Badone and Sharon Roseman, Urbana and Chicago: University of Illinois Press, Pgs. 140-159, 2004.

Penetrating Types: Conflating Modernist and Postmodernist Tourism on the Northern Peninsula of Newfoundland, Journal of American Folklore, Vol. 117, No. 464, Pgs. 147-167, 2004.

Semantic Slippage as a New Aspect of Authenticity: Viking Tourism on the Northern Peninsula of Newfoundland, Journal of Folklore Research, Vol. 41, No. 1, Pgs. 61-84, 2004.

Heroes and Helpers: Missionaries and Teachers: Between Mimesis and Appropriation in Pre-Colonial New Guinea, People and Culture in Oceania, Vol. 18, Pgs. 1-22, 2002.

Performing History: Vikings and the Creation of a Tourism Industry on the Great Northern Peninsula of Newfoundland, In Identities, Power, and Place on the Atlantic Border of Two Continents, Ed. Sharon Roseman, St. John's: Faculty of Arts, Memorial University of Newfoundland, Pgs. 51-61, 2002.

Creating the Moral Body: Missionaries and Technologies of Power in Early Papua New Guinea, Ethnology, Vol. 40, No. 3, Pgs. 251-269, 2001.

The Bampton Island Murders: Exploring the Human Face of Colonization in Early Papua, The Journal of the Polynesian Society, Vol. 107, No. 3, Pgs. 263-286, 1998.

The Importance of Fieldwork: Anthropology and Education in Papua New Guinea, In Qualitative Educational Research in Developing Countries: Current Perspectives, Eds. M. Crossley and G. Vulliamy, New York: Garland Publishing, Pgs. 87-111, 1997.

Education and Society in Papua New Guinea: Toward Independence 1945-1975, Man and Culture in Oceania, Vol. 12, Pgs. 1-18, 1996.

The Look of Rationality and the Bureaucratization of Consciousness in Papua New Guinea, Ethnology, Vol. 34, No. 2, Pgs. 129-141, 1995.

Models for Masculinity in Colonial and Postcolonial Papua New Guinea, The Contemporary Pacific, Vol. 7, No. 2, Pgs. 277-302, 1995.

Education and Society in Papua New Guinea: Toward Social Inequality 1870-1945, Man and Culture in Society, Vol. 11, Pgs. 61-79, 1995.

Along the Empirical Road: An Extended Review of Michael Jackson's 'Paths Toward a Clearing,' Culture, Vol. 15, No. 1, Pgs. 77-85, 1995.

Education in Papua New Guinea: The Hidden Curriculum of a New Moral Order, City and Society, Vol. 7, Pgs. 139-162, 1994.

Crossing Boundaries: Dissolution as a Secondary Message of Education in Papua New Guinea, International Journal of Educational Development, Vol. 13, No. 3, Pgs. 213-221, 1992.