Expat Bliss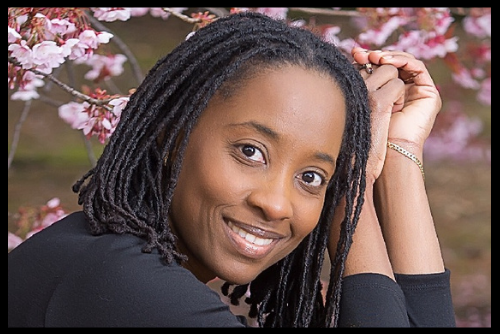 Didan Ashanta is a connector.
Born and raised in Jamaica, Didan later lived in Japan for eight years before moving to St. John's. In every city, she found herself creating events to meet others and bring people together.
"Social, cultural and linguistic isolation are some of the things foreigners deal with when they move to a new country," she said. "But creating the environment you want is a skill you can acquire and develop."
And it's a skill she wants to teach others.
Didan is developing a course, Expat Bliss, to provide training and support for individuals moving to a new country. Through her experiences moving to Japan and Newfoundland and Labrador, she saw how many others in her position struggled to make friends and adapt to a new environment.
"I realized that there were more people who didn't have the necessary skills to manage their life abroad. And instead of just talking to those in my circle of influence, I could package this into a course or workshop and make it available to more people."
Starting a business came with its fair share of challenges.
In addition to being an entrepreneur, Didan is pursuing her master of education while working as an English as a Second Language (ESL) program facilitator. When the pandemic first hit, she had to focus on getting through school and work and also raising her two young children.
However, she says that her entrepreneurial work term with the Memorial Centre for Entrepreneurship (MCE) and involvement with the St. John's entrepreneurial community has helped build her confidence.
"The biggest help I've gotten from the MCE is access to coaches," she shared. "Even before I became an intern, I was meeting with Jason every week to bounce ideas and get feedback on my progress."
Despite the challenges, Didan began offering training again in November. Her goal is to develop a full course that is available for people to access at any time.
"It's very important to define the reason for your dream. And you need to have something compelling or you're going to get knocked down. But if you have something compelling, then hurdles just feel like your morning workout."
Interested in starting your entrepreneurial journey? Book a meeting with a startup coach today.
You can find Didan Ashanta at didanashanta.com and connect via writeme@didanashanta.com. To learn more about MCE's early-stage programming, startup coaching or funding visit www.mun.ca/mce/ or email mce@mun.ca.